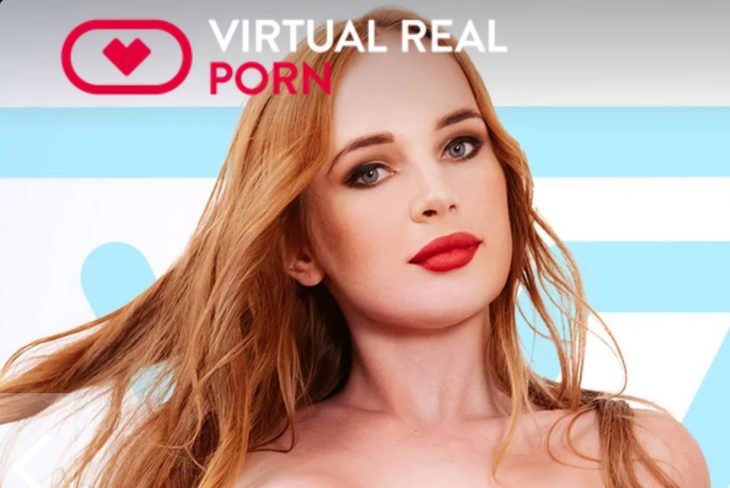 VR Porn Proven To Be Experienced As More Real Than Regular 2D Porn
An academic team connected to the University of Hamburg has conducted the largest study yet into the experience of viewing virtual reality porn. The findings, published this week in the Journal of Sex Research, found that VR porn was experienced as being more intimate and interactive than regular 2D porn. Furthermore, they determined that the hormone 'oxytocin' – often associated with pair bonding and relationship forming – played a key role in the sense of intimacy that the participants reported feeling with the actresses in the VR videos they watched.
The perception of 2D and VR pornography was assessed using several self-report measures. Furthermore, the role of the social neuropeptide oxytocin in facilitating intimacy and interaction was studied. In the VR condition, participants felt more desired, more flirted with, more looked into the eyes. They were also more likely to feel connected with the actors and more likely to feel the urge to interact with them. Interestingly, saliva levels of oxytocin were related to the perceived eye-contact with the virtual persons indicating a role for the social neuropeptide in the perception of increased intimacy and interaction in VR. Thus, VR pornography seems to be a powerful tool to elicit the illusion of intimate sexual experiences.
As oxytocin is a molecule that can be taken intranasally, perhaps future virtual reality headsets might come equipped with an oxytocin inhaler, in order to increase the degree of immersion in the virtual environment?
This is the second study on virtual reality porn that has found a positive difference between it and the viewing of 2D adult material. A previous study discovered that experiencing VR porn was more engaging for the viewer and required more 'effort' on the part of the brain, presumably because it was interpreting it as 'real', at least to a greater extent.
The researchers behind the study noted that they used the videos of the original VR porn site – VirtualRealPorn – for the study.