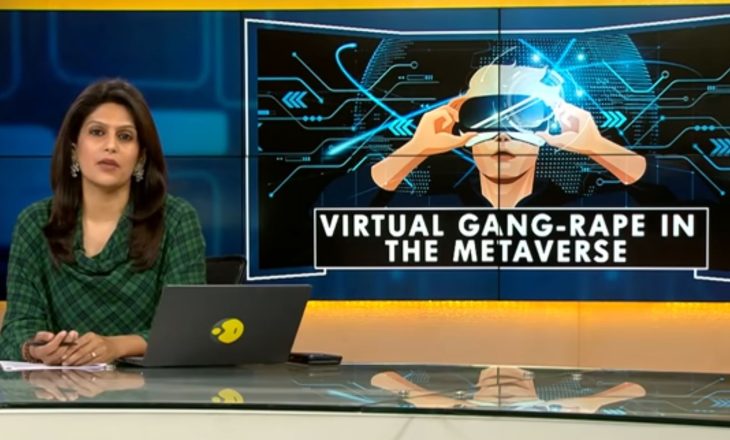 The Week In Sex Tech – Metaverse Introduce Avatar Personal Boundaries, Dreamcam Let You Have Virtual Sex With Your PS5, A Look At Sex In The Metaverse, Sheryl X Returns To VR Porn
Meta To Introduce 'Personal Boundaries' For Avatars After Woman Was 'Gang Raped' In Metaverse
The Metaverse doesn't actually exist yet, but that didn't stop a British woman from being 'gang raped' inside it, a story that has been reported in all the mainstream media, and already prompted calls in the UK for 'virtual sex assaults' to be made illegal. In response, under pressure Meta (formerly Facebook) quickly acted to introduce mandatory physical 'barriers' between avatars in their worlds. Many people feared that Zuckerburg's vision of people living in an artificial virtual reality was already dystopian and a sure means to isolate and push individuals further apart. It seems that will be the case even inside virtual reality.
Meta is adding a "personal boundary" system to its Horizon virtual reality experiences, aiming to stop harassment in VR. The new feature is being turned on by default in the Horizon Worlds creation platform and the Horizon Venues live event service. It creates an invisible virtual barrier around avatars, preventing other people from getting too close — although you can apparently still stretch your arm out to give someone a fist-bump or high five.

The boundary system builds on an existing feature that could make users' hands disappear if they got too close to another avatar. As described by Meta, it gives everyone a two-foot radius of virtual personal space, creating the equivalent of four virtual feet between avatars. Meta spokesperson Kristina Milian confirmed that users can't choose to disable their personal boundaries since the system is intended to establish standard norms for how people interact in VR. However, future changes could let people customize the size of the radius.
Read more : Meta is adding a 'personal boundary' to VR avatars to stop harassment
And here is a YouTube video explaining the original story :
Dreamcam Reveals the P(eni)S5 – Allows Virtual Sex With The PlayStation 5
Dreamcam are hoping to be a dominant player in the potentially huge and lucrative world of VR sex cams. This week they announced what sounds something of a marketing gimick – a sex toy attachment that lets you have sex with your PS 5.
Dreamcam has revealed the P(eni)S5, a video game console and sex toy hybrid that allows avid gamers to have virtual sex with their PS5.

The attachment, affixed to the gaming console and plugged into the USB port, mimics sex sleeves for penis-owners. The attachment, which vibrates and can be lubricated, has a lining that can be removed and cleaned.

"Having trouble choosing between your girlfriend or that brand-new PS5 she got you for Christmas? While there's nothing like getting down-and-dirty with that special someone, we all know that hopping on Warzone or Fortnite with the boys all night is an experience unto itself," explained company principal Daniel Golden. "Now, Dreamcam is allowing you to do both at the same time, all while satisfying your need to hit the sticks."

"Users can put on Dreamcam's VR goggles and take their PS5 to over six replica game landscapes. Simply log in and prepare to be transported to a world of your choosing," Golden said. "Have you always fantasized about boning your PS5 at Tilted Towers? Now you can! Bring your attachment to Verdansk Stadium in Warzone to bang out a quick one. Talk about the ultimate adrenaline rush."

A company rep noted the P(eni)S5 will be available in the spring.
Read More : Dreamcam Debuts 'P(eni)S5' Game Console, Stroker Hybrid
China Uses Winter Olympics As A Reason To Push Against Online Pornography
China's desire to present themselves in the best possible light during their hosting of the Winter Olympics in Beijing appears to have extended to a crackdown on online porn.
BEIJING — The Chinese government has stepped up a police campaign to crush "illegal and inappropriate content" — which it defines as "online rumors, pornography and superstition" — as the controversial 2022 Beijing Olympic Games kick off.

Last week, the Cyberspace Administration of China vowed to renew "a month-long round of campaigns to police what it considers illegal and inappropriate content and punish accounts that violate the law and disseminate problematic content," NBC News reported.

The internet regulatory agency this week celebrated the new Year of the Tiger by declaring its mission to clean up the internet and achieve "a healthy, festive and auspicious online environment."

The crackdown also reportedly resulted in the disappearance of gay dating app Grindr from several app stores in China. Grindr was bought by Beijing Kunlun Tech Co. in 2016, but the U.S. government pressured the Chinese company to sell it back to a California investor group four years later over national security concerns.
Read More : China Renews Crackdown Against 'Pornography' as Beijing 2022 Olympics Begin
A Look At Sex In The Metaverse
A 'sex positive' online article similar to the many we had in 2015 and 2016 when VR porn seemed to be the next big thing. Now of course it is rebranded as 'sex in the metaverse', but some things never change. The 'spokesperson' for 'VR porn/sex in the metaverse' is Ela Darling.
While some personas are AI-driven, others, like the cam girl Vex Ruby, are digital representations of female performers who are engaging with viewers in real-time. "She looks like a video game character, but she's fully motion-tracked in real-time in a motion capture suit," Darling explains. "And so when our users are connected to the app, she has this little device to buzz their toys."

Vibease, a teledildonics company that works with a variety of VR platforms, reported its sales have increased by 50 per cent over the pandemic. "People started to use teledildonics to bridge their sexual and intimacy needs," Vibease co-founder and CEO Dema Tio says. Since teledildonics essentially mimic human touch, they're often used by long-distance couples.

Darling's ViRo Playspace is also currently exploring the development of safe "social spaces" so that people can have sexual encounters in VR outside of the porn and camming contexts. "People could rent a room, send a link to their partner, join each other in this private room and just hang out or engage each others' toys," Darling says.
Read More : What will sex look like in the metaverse?
VR Porn Movies – Sheryl X Returns As A Sexy Doctor, Cute Latina XxLayna Marie Debuts
In a great week for VR porn releases, the young American redhead sensation Sheryl X returned to VR porn. The gorgeous, natural bodied (and red haired) babe played a very young doctor, who knows just how to cure you, in a classic 8K VR movie from VirtualRealPorn.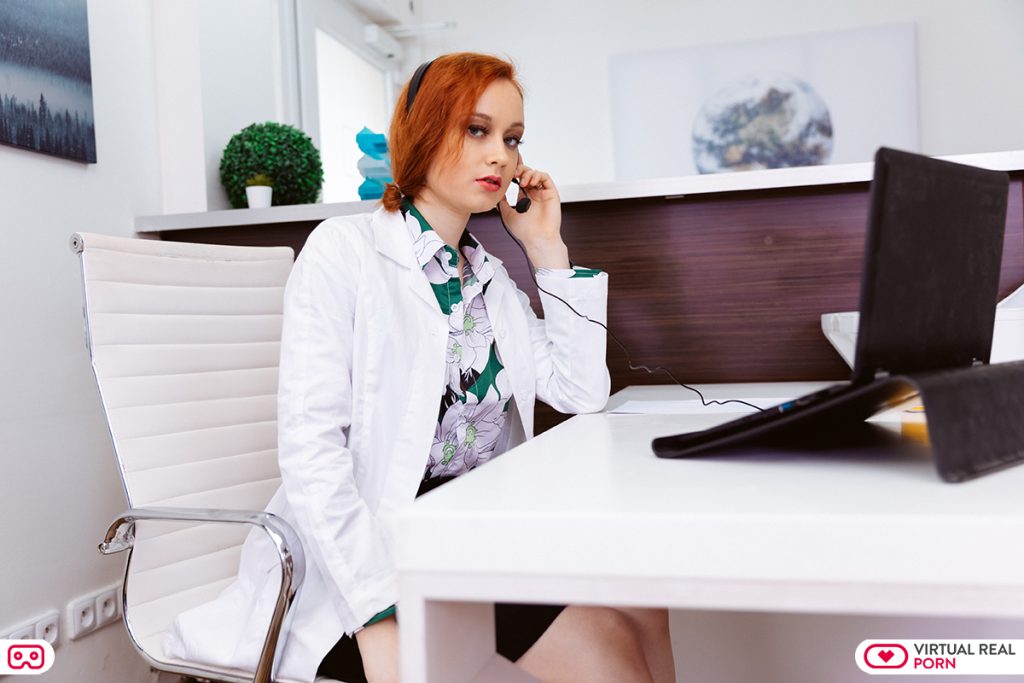 The other stand out VR porn movie of the week featured the delightful debut of a real Latina cutie in the nubile form of XxLayna Marie, in a simple but more than effective 7K VR GFE from BadoinkVR.