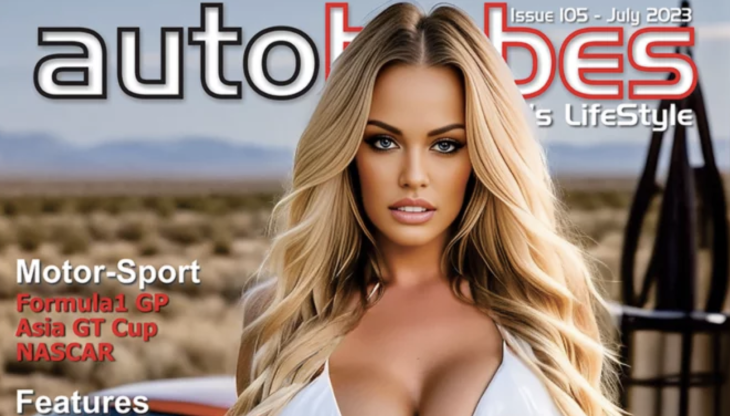 AI Girlfriends Debate, 52 YO Playboy Model Creates Younger AI Version, YouTube Sex Robot Documentary
'The Depressing Rise Of AI Girlfriends'
A rather depressing and predictable look at all the potential negatives that might come with the growth of the AI girlfriend market. However, it can't be denied it's a well put-together YouTube video, and quite informative, if very one-sided.
AI Sexbot Positivity
What the YouTube video above left out is any exploration or even admission of the many ways that AI sexchat companions could help men (and women). However, there were a couple of AI sexbot positive articles published online over the last week. Insider.com talked to an American sexologist about the positive ways AI chatbots can improve sex lives. According to her, chatbots can help you improve your flirting and sex chat skills, explore your kinks, and even fill in the gaps of existing relationships. And the possibility that couples may routinely be experiencing sexual encounters in virtual worlds, led clinical psychologist Marianne Brandon to speculate that sex tech may lead to the very concept of monogamy being redefined.
I put these ideas together and added my own speculations in an article at Immersive Porn.
52 Year Old Former Playboy Model Recreates Her Younger Self As An AI Avatar
Rather than spelling the end of real adult performers, AI image generation is already enabling retired models and pornstars to 'come out of retirement' and resurrect their careers in a digital form. In the case of 52 year old former Playboy bunny Gina Stewart, she was still enjoying success on OnlyFans as the 'world's hottest grandma'. Despite this, she has chosen to launch her AI persona in the form of her 28 year old self, and her fans apparently love it. She has also become the first AI model to grace the cover of a magazine – Autobabes number 105.
Having an AI generated double not only allows aging models to recreate their former prime selves, it helps any model or influencer to save time and money on posing for a shoot. The use of AI clones by real life models will become so ubiquitous, that their fans will no longer really care whether a particular photo or video is real or AI. This might also have the unintended consequence of men not caring whether the photo is even based upon a real person.
YouTube Video On The History Of Robot Love
The 'Digital Porn Pimps' YouTube channel uploaded an interesting little look at the history of robot love, starting with the 1920's Fritz Lang early Sci-fi classic 'Metropolis'.