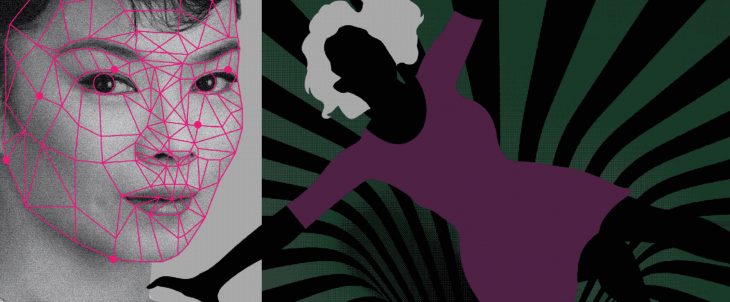 The Week In Sex Tech – Deepfake Porn Site Inserts Faces Into Hardcore Videos, EuroScripts 610 Free VR Porn Toy Scripts, 'Substitutes' Sex Doll Documentary, SLR Similar Pornstars Tool
Deepfake Porn Site (Briefly) Allows Users To Create Scenes From One Photo
A deepfake porn site that has quickly been taken down, briefly caused uproar by allowing users to insert a person's face into a hardcore porn scene from only one uploaded photo. Although there are a growing number of sites that allow people to upload a picture of somebody and have it turned into a nude, this was apparently the first case of a site that inserted the photo into a porn video.
The story was first broken by the Massachusetts Institute of Technology, and quickly went viral. Only one day after the publication of the article, and the service was taken down by the website owners. However, just as the first deepfake porn app to 'nudify' pictures of women was quickly taken down in a storm of outrage, only to have a number of websites gradually spring up offering the same service, it's likely that this will be the first of many to allow the simple creation of hardcore deepfake porn.
It seems unlikely to me that deepfake porn can be curtailed without stringent legislation, which is something of a pity as such laws inevitably tend to be overly broad, and this would stifle many legitimate uses for the tech.
EuroScripts Now Offers 610 Free Interactive Sex Toy Scripts For VR Porn
EroScripts is a hub for haptic scripts that synchronize interactive sex toys with VR porn movies. As the VR porn market grows, so does the number and sophistication of the toys that can be used to experience virtual reality porn – to 'feel the action' as you see it all around you in immersive 3D.
As well as offering professionally made scripts for hundreds of VR movies, EuroScripts has an increasingly active forum in which members also share homemade scripts, as well as general info and experiences of VR porn and interactive toys. Joining the forum for free will get you scripts for 610 different VR porn movies. EuroScripts also released the following infographic to illustrate their VR scripts in numbers.
https://immersiveporn.com/join-eroscripts-community-and-get-610-interactive-vr-porn-scripts-for-free/
Preview Of New Sex Doll Documentary 'Substitutes'
'Substitutes – Can You Fall In Love With A Sex Doll', is a forthcoming new documentary examining the reasons for the close relationships an increasing number of men are seemingly enjoying with their realistic sex dolls. The doc seems to focus mostly on Japan, and a dubious argument is made that sex dolls are one of the leading causes for the declining birth rate there, and consequently the possible 'extinction' of the Japanese race.
So nothing to do with feminism and women choosing careers over families then.
Here is a short preview that recently appeared on YouTube.
VR Porn Site SexLikeReal Upgrades 'Similar Pornstars' Algorithm
SexLikeReal is the biggest VR porn hub online, with many of the top sites offering their videos there, as well as dozens of small studios and some lavish original content too. They recently announced an upgrade of their 'similar pornstars' algorithm – a tool that comes in handy considering that the site now has videos featuring over 4,000 different models. The new algorithm takes into account the following parameters : ethnicity, hair color, breast size, tattoos, piercings, height, weight, age, number of likes, country of origin. The image below compares result with the old algorithm compared to the new one, and the improvement is clearly noticeable.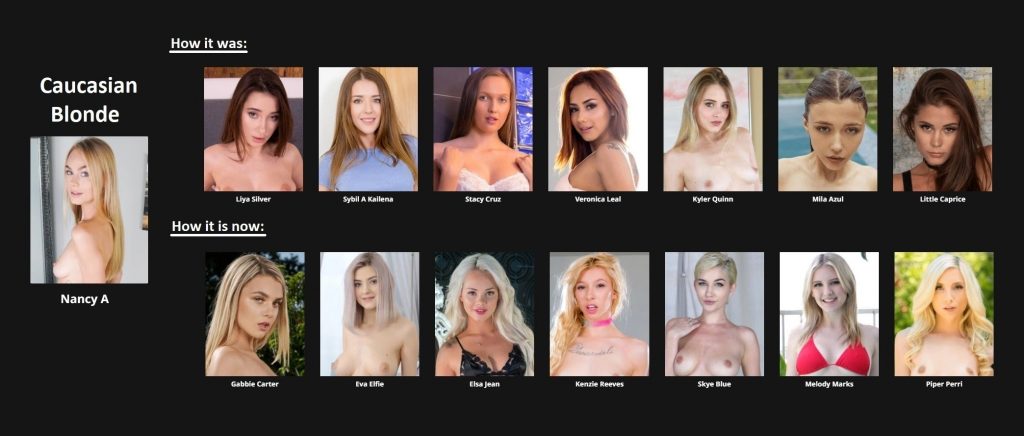 https://www.reddit.com/r/oculusnsfw/comments/pox3jh/similar_pornstars_block_on_sexlikereal/