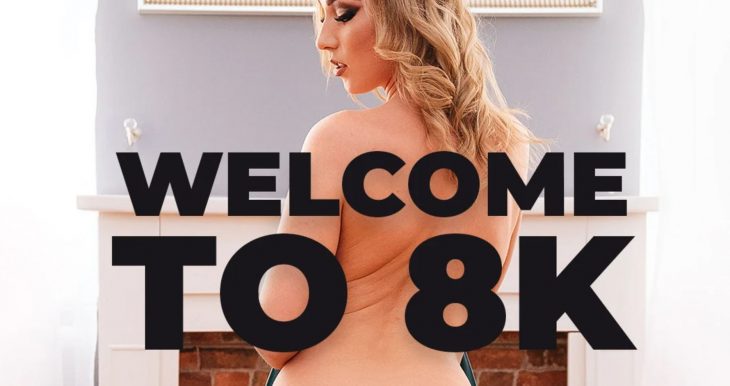 The Week In Sex Tech – VirtualRealPorn Now 8K, Sex Robots, New VR Porn Site SwallowBay
VirtualRealPorn Now Filming 8K VR Porn Videos
They kept us waiting, but the original and oldest VR porn site is now back up with the industry leaders in filming their new releases in stunning 8K resolution. VirtualRealPorn already had a lot to still commend it as one of the top 5 VR porn sites – such as twice or thrice weekly updates, the largest archive, and a partnership with interactive sex toy company Kiiroo. However, it was starting to feel very outdated for a top site, still filming in the 5K resolution it had been one of the first to pioneer several years ago. That's changed now, and VirtualRealPorn is certainly back as a contender for being the number 1 VR porn site again.
Sex Robot Expert Kate Devlin Interviewed For Cosmopolitan Magazine
Sex robot expert Dr Kate Devlin, an academic at King's College London and author of Turned On: Science, Sex and Robots, gave quite a lengthy interview for Cosmopolitan magazine last week. Despite the increasing media hype over sex robots, and even legislation or proposed legislation, there still isn't an actual sex robot out there that you can buy and have delivered to your home yet – as she tells the interviewer :
"We have all of these ideas of fembots from science fiction: the 'guns for tits' robots, the beautiful robot in Ex Machina or the Buffybot. However, the reality is that there aren't even any for sale at the moment. There are a handful of workshops trying to develop them and a couple of prototypes, like the Harmony robot made by the company Abyss Creations. She's available to pre-order, but she's not actually being delivered to customers yet. That's the closest people have really got.

"As for what Harmony can actually do, it's not very much. She can't even stand up on her own. The only robotic bit is her head; she can smile, blink and turn her head. She has a standalone AI personality which works through an app on your phone – and then she basically has the body of a sex doll. But you can talk to her; she'll get to know you and store information about you, like a more sophisticated, sexy Alexa."

Devlin also rebuts the feminist claim that sex robots will lead to people being unable to form relationships with real people.

"There's worry from some who say that owning a sex robot means people will never be able to form real human relationships, but that's not necessarily true. There are people who own dolls and have perfectly normal everyday relationships. Personally, I don't want to judge what other people get up to in their own homes, and it's not harming anyone. We all have fantasies and some people want those fantasies to be in tangible form – and why the hell not?"
Adult VR Site SwallowBay Launches
A new VR porn site went online recently, and it's quite a notable launch as 'SwallowBay' is dedicated to blowjobs in virtual reality – the first VR porn site devoted to that specific category. The action is rather hard, and consists of the same candy themed studio scene in each video, with a different model each time. The static nature of both the scene and the position of the male actor, lends itself well to scripting for a haptic sex toy such as The Handy, and the site's producer has told me that they are working on supplying scripts for their videos. They also hope to update with a new video at least 6 times each month.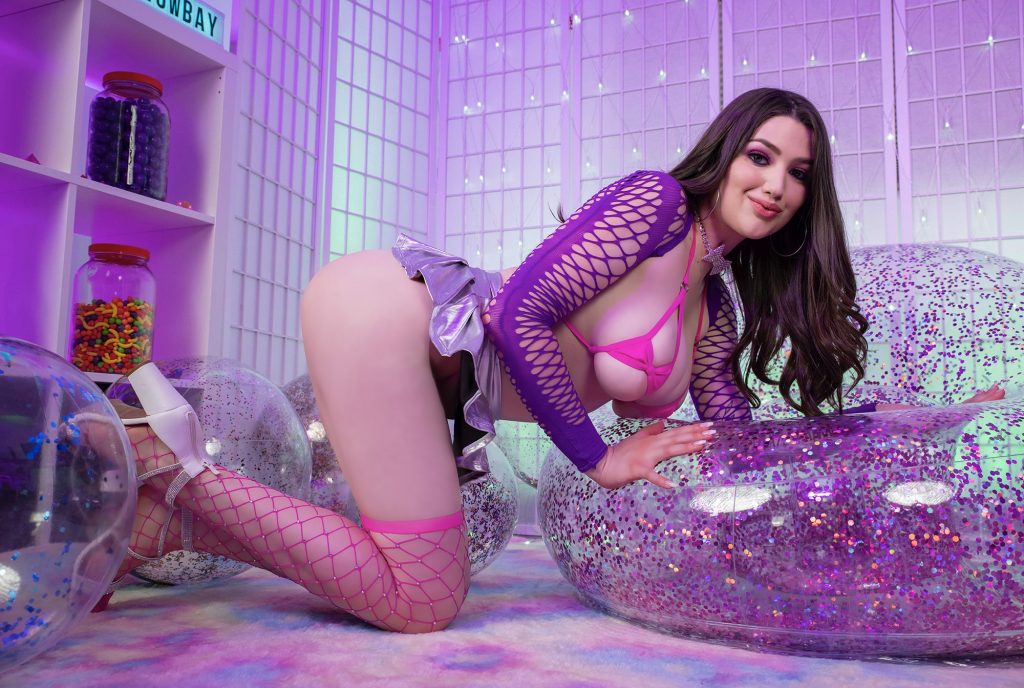 One Man's View On Women Getting Offended By Sex Robots
This short video of a YouTuber criticizing women who get offended by sex robots, was retweeted by blogger Ken Paris. His comment was a little more articulate, and less emotional than the YouTuber's, but it perhaps says pretty much the same thing.
When a man is offended that a woman uses a vibrator or a woman is offended that a man uses a doll, they are basically saying they fear they have nothing more to offer a person than a machine or doll.