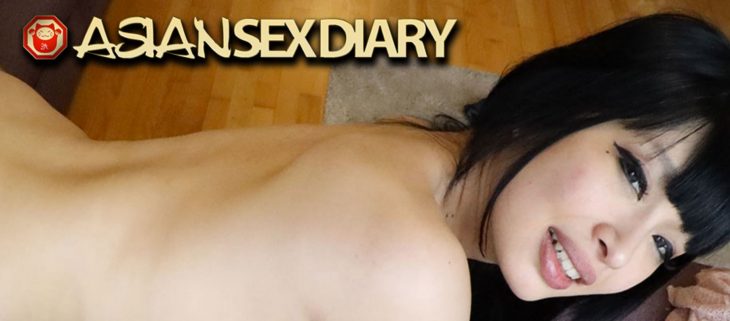 The Week In Sex Tech – ABBA Rejuvenated In VR, Asian Sex Diary VR, RealDoll Company Move HQ, Porn Can Still Drive Tech Innovation
ABBA Unveil Virtual 'Live' Show Featuring Young Version Avatars
Legendary rock group ABBA have stunned the world by announcing a comeback tour after a 40 year wait. Only this revivial featuring aging legends will be a little different. Although the group will in some sense be performing 'live', those experiencing the virtual reality concert will be seeing digital avatars (or 'Abba-tars')of the band members recorded through motion capture technology. Furthermore, the avatars will appear to be of the four as they were in their 1970's halycon days.
Abba turned down a $1bn offer for an in-the-flesh reunion tour. The group said fans would rather see classics such as Dancing Queen performed by a representation of their younger selves, in their spangly, jump-suited pomp.

Body doubles in their 20s were hired to film scenes used for the motion captured Abba-tars.

The eight shows-a-week VR experience could run for years. The arena can be broken down and transported to venues across the world.
Motion capture is the same technology used to generate the VR and AR pornstar avatars of Naughty America Strip Club, as well as the augmented reality of Badoink. The 'virtual' ABBA comeback tour may make this technology more familiar and acceptable to the masses. Of particular interest is the fact that the band have chosen to represent themselves as their younger selves. This will certainly have a use case in extending the careers of porn actresses. One day, perhaps quite soon, elderly couples may be able to use this technology to experience sex with each other while viewing each other as their younger selves.
Sources include : 'Abba Voyage: Reunited Abba unveil VR live show and first songs since 1982'
ABBA Enters the Digital Realm With 3D 'ABBAtars'
Asian Sex Diary filming in VR
'Asian Sex Diary' is one of the biggest and longest running (English) Asian woman niche porn sites. It's something of a 'reality' site in that most of the videos are filmed POV style and under the guise that the male actor/filmer is an American ex-pat who picks up random Asian woman in sex tourist hot spots and takes them back to his hotel room to film and fuck. It's an interesting devlopment in that it's an example of a bigger studio taking on VR (something that hasn't happened to often recently). Fans of Thai and Filipina women will appreciate it certainly, as there is not a lot to cater for them currently in VR.
Asian Sex Diary have only released several VR videos, and they can currently only be found through third party site Sex Like Real.
Abyss Creations Move Real Doll Production To Las Vegas
Abyss Creations, the company behind the famous RealDoll luxury sex doll brand, as well as pioneering the development of the first sex robots, has moved its production headquaters from San Marcos, California to Las Vegas, Nevada. There is no doubt that the realistic sex doll market has been growing strongly for a number of years, but the company claim that their decision to relocate to a larger base is in large part due to demand for their robotic product the 'RealDollX'. This is a robotic AI driven head that is about as close to a real, commericial sex robot that is currently on the market.
The decision to relocate was set in motion by their exponential growth in the ecommerce business, and the overwhelming response to RealDollX, an AI driven robotic doll system that has been developed over the past several years. This led the company to investigate new ways to expand their manufacturing and corporate facilities.

Las Vegas was chosen as the destination for its well-known vibrant culture, combined with its unwavering acceptance of companies that operate "outside the norm", making the city a perfect fit for RealDoll.

"At RealDoll, we don't make toys; we spark experiences," says Matt McMullen, Abyss Creations Founder. "In the end, the massive interest in our line of products and plans for the company's future, combined with the entertainment and retail aspect of Las Vegas, opens new doors for the business and an opportunity too exciting to pass up."
Porn Can Still Be an Engine for Tech Progress' Opines Bloomberg
Bloomberg opinion columnist Leonid Bershidsky offers the argument that porn can still be a leading engine for pushing tech progress forward. Although the Internet has grown bigger than porn and no longer relies, for example, on VR Porn to drive the development of virtual reality tech, Bershidsky makes a case that the adult industry is still the perfect medium to catalyse innovation in the areas of privacy and anti-censorship, given that Millenials are – according to him – more likely to object to carbon footprints than online porn.
Unfortunately, you'll have to read the article quickly or else sign up to the site as Bloomberg is laregely behind a pay wall. But it's an interesting attempt to tie the recent backlashes against both the OnlyFans decision to prohibit explicit content and Apple's iPhone scanning tech, of which the ostensible use is to detect illegal child porn on customer's devices but many feel might become a slippery slope of Big Tech Brother intrusion.