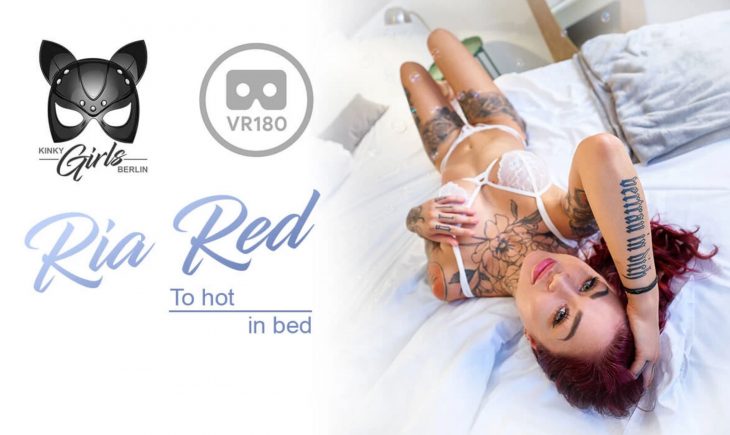 The Week In Sex Tech – Kinky Girls Berlin Join SLR, VR Porn Market Predicted To Rocket, OnlyFans Reverses Ban, Tesla Robot 'Thigh Gap' Too Sexy
SLR Adds Kinky Girls Berlin VR Studio
SexLikeReal is arguably the biggest VR porn site online. As well as offering its own original and highly praised content, it's members (paying a premium price) also get access to content produced by many other studios. Kinky Girls Berlin is the latest VR porn studio to make its videos available through SLR. Filming German girls in softcore VR scenes, the videos do a rather good job of giving you an immersive taste of the kinky adult nightlife of Berlin.
KinkyGirls Berlin creates VR porn in Berlin and focuses on VR180 and the kinkiest girls of the erotic capital of Germany. Our VR porn will let you sit next to our kinky girls and enjoy their passionate explorations of sex. Best 3D scenes filmed on latest gear for best quality and immersion. Upcoming productions will be featuring viewers – if you want to apply please check our website and become the next star of our videos.Our team can be hired all over Europe or worldwide too.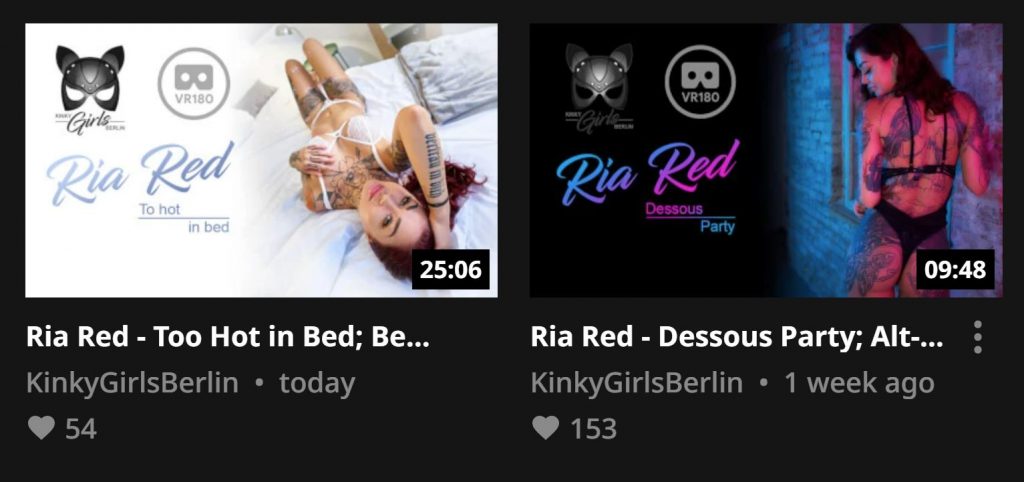 Global VR Porn Market Set For Dramatic Growth
According to a report released by research group Juniper this week, global VR porn sales are going to rise dramatically over the next five years, with the total value of the market soaring to an astonishing $19 billion by 2026 compared to an estimated $716 million in 2021. Another remarkably positive claim in the report is that VR porn will account for 22% of the global adult entertainment market in 2026. Finally, Juniper also predict that the number of people worldwide viewing VR porn will rise by 2,800% over the next five years, with the USA accounting for 33% of market spend in 2026.
These are bold claims, but we certainly have seen a big increase in the VR porn market over the last year, owing largely to the success of the standalone headset the Oculus Quest 2 (launched in October 2020). My own estimation is that the VR porn market has more than doubled over the last year. It would take an even faster growth rate than that over the next 4 or 5 years to reach these lofty predictions by 2026, but with not only a new Oculus Quest expected next year, but both the Playstation VR 2 AND an Apple VR/AR headset, then it's not out of the question.
The value of the virtual reality adult content market is likely to grow from US$716 million in 2021 to US$19 billion in 2026 and will come to represent 22% of the global digital adult content market value by that date, according to a study by Juniper Research.

Juniper predicts that subscription-based models will be main means by which adult content platforms make money from VR content and benefit from the expected growth of headset ownership.
Tesla's Proposed Humanoid Robot Worker Has 'Thigh Gap'
It seems that we may be in an era when not only are sex robots in danger of becoming illegal and taboo, but even any humanoid robot at all may be considered too 'sexy' to be permisable by feminists. Or perhaps I'm taking an article that appeared recently by journalist Sam Reed a little too seriously.
According to the specs, which Musk presented at the conference, the robot is 5-foot-8 and 125 pounds. The robot appears nonbinary, its shoulders and waist slim but without the suggestion of a feminine curve or more masculine musculature. However, given Big Tech's proclivity for assigning a female gender to the robots we boss around all day (hey, Siri and Alexa), I find the stats a little suspicious.

That thigh gap, c'mon. Perpetuating unrealistic body standards much? Barbie called, she's woke now and worries that the humanoid bot will have the same effect on the forthcoming generation as tumblr did in the year 2009. Any person who's ever stood with their legs zipped tightly together dreaming of that elusive two-inch gap between the fleshy part of their thighs knows what I'm talking about. Many of us are in recovery for eating disorders. But back to the techbois and their inventions: It's a little tired to create something you believe to be some kind of Platonic ideal, and then make it nearly the same shape as every Hollywood leading lady and a sex robot.
Well, it does seem that many people's first thought when seeing the Tesla android was 'sex robot'.
OnlyFans Reverses Controversial Ban On Explicit Content
After a huge backlash on social media, OnlyFans has decided to reverse its decision to ban sexually explicit content on their platform. Although the reason for the original ban appears to have been similar to that involved in the decision of PornHub to recently expunge most of its amateur adult content – namely pressure on banks to withould services to the company as a result of lobbying by anti-porn groups, there was a backlash against the decision by OnlyFans that was not seen when PornHub was under attack. It seems that for whatever reason, the OnlyFans decision was seen as an assault on the rights of (female) sex workers, while PornHub was successfully portrayed as an evil porn company exploiting the bodies of women, even though the same could be said (and was) of OnlyFans.
OnlyFans founder and CEO Tim Stokely said in an interview with the Financial Times this week the firm was forced to ban such content after "unfair" treatment from banks.

Stokely name-dropped JPMorgan, BNY Mellon and Britain's Metro Bank as examples of lenders that have made life difficult for OnlyFans and sex workers. All three banks declined to comment when contacted by CNBC.

There has been speculation that some other factors were at play. For instance, an Axios report said last week that the company was struggling to find external investment due to concerns with its hosting of adult content.
OnlyFans says it will no longer ban porn after backlash from users.