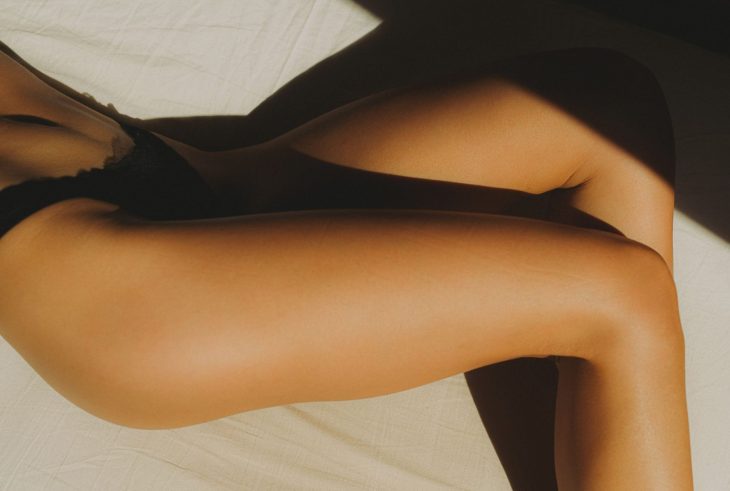 Week In Sex Tech – Sex Robots Could Have Living Human Skin, Naughty America AR Porn Returns, Photorealistic Avatars From iPhone Selfies
Scientists Create Living Skin For Robots
Researchers in Japan have made the incredible claim that they can now give humanoid robots 'living skin'. Yes, you read that correctly. And this is actual human skin cells. I have speculated upon this years ago, but never imagined that we would be so close today to having it made possible. The scientists are confident that this will become the standard for robots, or androids, in health care and other areas of close contact with humans in which they need to be as 'human' as possible. The implications for sex robots are obviously out of this world. Perhaps in 20 years, or even sooner, it will be possible for partners to have remote sex via virtual or augmented reality and haptic sex robots with living skin. Presumably, the skin cells of the robot could potentially be cloned from the partner (or pornstar) you are having sex with.
The problem with 'living skin', is that it needs nutrients to stay alive, and then as a consequence of that, the disposal of waste material. The Japanese research team are not discouraged by this, and seem confident that the challenge can be solved…by adding hair follicals, nails, and sweat glands.
The team first submerged the robotic finger in a cylinder filled with a solution of collagen and human dermal fibroblasts, which are two of the main components that make up human skin's connective tissues. According to Takeuchi, the method's success is owed to the natural shrinking tendency of the collagen and fibroblast mixture, which causes it to shrink and conform to the finger.

This layer provides the foundation for the next coat of cells to stick to, and these cells are human epidermal keratinocytes, which make up 90% of the outermost layer of skin. This enables the robot to achieve a skin-like texture and moisture-retaining barrier properties.

The skin demonstrated enough strength and elasticity to allow the robotic finger to curl and stretch, and the outermost layer was thick enough to be lifted with tweezers and repel water. One of the other more interesting aspects of this development is that the crafted skin demonstrated an ability to self-heal, just like human skin.

"We are surprised by how well the skin tissue conforms to the robot's surface," says Takeuchi. "But this work is just the first step toward creating robots covered with living skin."

With all of that said, there are still some challenges with this type of living skin. For one, it is weaker than natural skin and requires a constant nutrient supply and waste removal to survive.

The team will now look to overcome these challenges by incorporating sophisticated functional structures with the skin, which could include hair follicles, nails, sensory neurons, and sweat glands.

"I think living skin is the ultimate solution to give robots the look and touch of living creatures since it is exactly the same material that covers animal bodies," says Takeuchi.
Naughty America's AR Strip Club Returns As Real Girls Now
One of the oddest and disapointing events in VR porn last year, was the decision of Naughty America to shelve their AR 'Strip Club'. With the imminent release of a VR/AR headset from Meta (Project Cambria or the Quest 2 Pro) as well as a highly anticipated similar headset from Apple likely next year, the market for AR and mixed reality porn is likely to explode. Fapping to 'hologram' pornstars in your living room while having to hold your smartphone in one hand is a drag. With a VR/AR headset, and later of course AR glasses, it's going to be incredible. But now the 3D volumetric girls of Strip Club are back, homed in a new site called 'Real Girls Now'. As with Strip Club, you can view the girls both in your home environment (AR) or a virtual reality environment. From first look it appears that substantial progress has been made too. I'll post a full review sometime soon. In the meantime, you can check my updated ranking list of the best augmented reality porn sites.
Meta's Photoreal Avatars Can Now Be Generated With An iPhone
The Metaverse, and all the sexy stuff that will follow within it, wont really happen until the generation of photorealistic avatars is possible and simple to do for the average person. Meta have taken a step forward in that direction, with the announcement that 3D photorealistic avatars can now be produced from iPhone selfies.
Read More : https://uploadvr.com/meta-codec-avatars-iphone-scan/
Featured image by Dainis Graveris on Unsplash