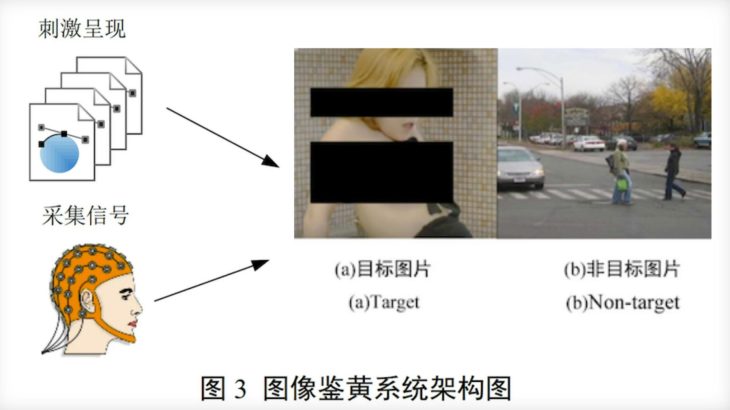 Week In Sex Tech – Chinese AI Brain Reader Detects Porn, VR Porn Searches Increase 115%, SLR Introduce Metaverse AR Passthrough Porn
Chinese Build Mind Reading Device To Detect And Censor Porn
Watching porn in China can get you serious prison time, so to learn that Chinese researchers have created an AI brain reading helmet that can detect when the wearer is watching porn, is something of a frighteningly Orwellian development to say the least. Can you imagine if this tech was incorporated into VR headset design? Perhaps I'll give the new Pico VR headset a miss after all…
Viewing pornography in China is a crime, and authorities have used artificial intelligence (AI) and "porn appraisers" to flag questionable content.

Researchers from China's Beijing Jiaotong University have created a device that can detect pornography when a man is watching it by "reading his mind." In an experiment involving fifteen male university students aged 20 to 25, a device worn on the head detected spikes in brainwave activity whenever an explicit image appeared on a computer screen in front of the wearer.
Another researcher from a different Chinese university pointed out the ethical implications of this tech.
"There is no law to regulate the use of such devices or protect the data they collected," said a researcher from the University of Science and Technology of China in Hefei, Anhui, who is studying brain-machine interfaces and says the technology would only result in ethical problems, including privacy infringement.
Read more: https://www.tweaktown.com/news/86986/chinese-mind-reading-device-built-to-detect-and-censor-porn/index.html
'VR Porn Searches Increase By 115% On Google'
A report by 'BanklessTimes' has claimed that Google searches for VR porn have increased by 115% in the first 6 months of this year. I don't think this is a very authoritative report, rather a cryptocurrency website has taken a brief look at Google Trends and Ahrefs to come up with their figure. As somebody who has perhaps more of an insider's insight into VR porn growth trends, I'd say it's not entirely misleading. There was a massive spike in VR porn interest over the Christmas and New Year period, after millions of Meta Quest 2s were sold on the back of the Metaverse hype. Since then, all the indicators are that interest has fallen back down to Earth and is now similar to what it was at the same time last year. That's hardly surprising, as there has not been a major new VR headset release now for almost two years (since the Oculus Quest 2 itself launched in October of 2020).
However, that's all set to change shortly in a very exciting time for all things virtual reality, as well as augmented reality. Meta are set to release their 'Project Cambria VR headset that will have high-definition color passthrough for mixed and augmented reality. Likely to be dubbed the Meta Quest Pro, it should be released in October or possibly sooner. Then we have the new Playstation VR headset to look forward to, the PSVR 2, which may even be released in time for the holiday season, or perhaps more likely early next year. And we could finally see the much vaunted Apple VR/AR headset early next year too, while the Meta Quest 3 is expected to launch in October of next year.
One respected analyst claimed recently that he expects around 15 million VR headsets to be sold this year, which is a big jump from the 10 million or so sold in 2021. But it could be peanuts to what may be sold in 2023. The BanklessTimes makes the staggering prediction that the adult VR industry may be worth $200 billion by 2030. Again, a highly speculative figure, but especially if you include AR porn in that total, not entirely outlandish in my opinion.
Read More : https://nenow.in/article/vr-porn-search-increases-by-115-per-cent-on-google.html
SexLikeReal Reveal Metaverse Passthrough Hologram Porn
After VR porn fans discovered a 'hack' that allows you to watch VR porn movies in augmented reality via passthrough mode on a Quest 2 headset, SexLikeReal have showcased an example of one of their movie scenes formatted for such viewing. With the background completely removed (apparently a simple process), the scene can now be experienced in passthrough mode without having to adjust to the sweet spot at the overlap of the guardian boundary. The other exciting thing is that you can appear to touch the actress with your virtual hands via hand tracking.