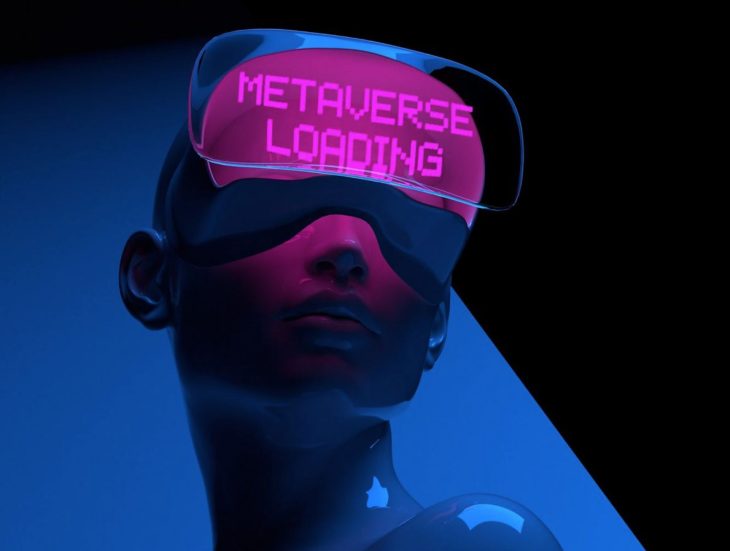 The Week In Sex Tech – VR Porn Improves Sperm Quality, Dark Side To The Metaverse, UK To Outlaw Deepfake Porn, Stable Diffusion AI Porn Ban
Watching VR Porn Can Improve Sperm Quality (Study)
Well this has to be added to the small but growing list of 'VR porn positive' studies, and is definitely the most unusual one so far. The long term decline in male sperm counts has been noted as a problem for decades, but new research from a 'Danish sperm bank' suggests a possible surprising solution – VR porn!
A study by Danish sperm bank Cryos International Sperm and Egg Bank, the University of Sheffield and Queen's University looks at the effect of virtual reality, or more specifically VR porn, on sperm production. It is the first study of its kind and now the initial results are available.

Previous research already showed that consuming porn in 2D during masturbation can increase sperm quality. In the new study, 63 sperm donors in Denmark were allowed to consume erotic content in VR since mid-2021 and made a total of 504 donations. One group of subjects was given VR headsets for the test, while the comparison group watched on ordinary monitors.

The results were surprising: within the test scenario, the study showed the benefits of VR when masturbating. On average, the sperm count of the test subjects increased by up to 50 percent. But time also plays a role: the aforementioned effect was achieved with short intervals of a maximum of 14 hours between sperm donations.

However, the longer the interval between donations, the more the results converged. 58 hours after administration of the first sample, there was no longer any difference in quality. Interestingly, quality then again predominated in the subjects who consumed porn in 2D when the interval was extended even further.
Not sure if this study has been 'peer reviewed', but hopefully other researchers will pick up on it, and in the meantime, it's something positive in the media again about VR porn.
The BBC Asks – 'Is There A Dark Side To VR And The Metaverse'
The BBC carried an article exploring the problems for society that the Metaverse may bring. It starts off with a claim that 'romantic relationships are blossoming in VR'. Hopefully the BBC haven't turned so puritanical that romantic relationships are now seen as belonging to the dark side.
"People can have really meaningful, interesting relationships online," says Dr Trudy Barber, a senior lecturer in media and communications at the University of Portsmouth.

These devices have a full picture of your physical interactions, which allows for data harvesting that is far more advanced than the tracking on your PC or phone.
Immersive experiences are providing new avenues for sexual exploration and experimentation, she says, and even "a little bit of try before you buy".

Users can also interface virtually through haptic technologies, from the vibration on the controllers to bespoke products.

"Some people have different fetishes for things like being tickled with a feather. Now, how do you get the sensation of a feather through haptic technology? These sorts of things are going to be really interesting and exciting to explore," suggests Trudy.
Britain To Outlaw The Sharing Of Deepfake Porn
It seems that only the sharing of non-consensual Deepfake porn will be criminalized, which is quite reasonable, and not as draconian as several other countries that have made even the creation or posession of such material illegal.
The nonconsensual sharing of deepfake porn is to be outlawed in the UK after lawmakers amended an Online Safety Bill to include protections against victims of revenge porn and pornographic deepfakes.

The British Government said(Opens in a new window) the crackdown on the sharing of intimate imagery without content will contribute to "more perpetrators" facing prosecution and "time in jail."

The amendment to the legislation which is currently going through the Houses of Parliament, will also explicitly outlaw "downblousing", where photographs are taken down a woman's top without their consent.
Source : https://www.pcmag.com/news/uk-to-criminalize-deepfake-porn
However reasonable this law might be, I can still see a myriad of unintended consequences as this kind of sex tech improves, particularly with regard to the explosive growth in AI generated images and videos, and the potential for AI porn (although stymied by the latest update of Stable Diffusion – see below). Such tech is based on the scanning and analyzing of hundreds of thousands of images, and in the case of human image generation, human faces. Even if an AI porn creation could not be identified with an individual, or any individual recognized in the creation, deepfake porn laws could potentially make such material illegal. Of course, any human artist creating a nude based on no specific individual, is drawing upon his experiences of viewing nudes and of individual faces and bodies that he has encountered in his lifetime. Few would have any issues with that.
AI Art Software Stable Diffusion Update Prevents AI Porn Generation
A major update to the widely used open source AI art generation software 'Stable Diffusion' has deliberately made it harder for people to generate pornographic images.
Stability AI, the developers behind popular AI-generated art program Stable Diffusion, released a major update to the software on Thursday, European time (Wednesday night in the US). The updated software, which creates images from a text prompt — for example, "an astronaut making a sand castle" — is widely available on Microsoft's popular programming site GitHub. It focuses on features like higher-resolution and more detailed images. It also answers some concerns about the technology, making it harder for people to create AI-generated porn.
Source : https://www.cnet.com/culture/internet/ai-art-is-about-to-get-sharper-better-looking-less-porn-y/
Vanity Fair Interview With Sex Tech Author Samantha Cole
Samantha Cole is the author of a new book titled – 'How Sex Changed the Internet and the Internet Changed Sex'. It's another take on the popular idea that sex and porn has always driven technology, particularly the Internet. An interview published in Vanity Fair suggests it's a book that sex tech fans should have on their Christmas wish list.
The first form of pornography shared online was likely via ASCII art. Before computer graphics went mainstream, early users of the internet in the '70s and '80s figured out how to arrange slashes, dots, and lines on a screen into images of body parts far more intricate than the average "(.)(.)" one might have dashed off in an AIM chat back in the third grade. As tech journalist Samantha Cole writes in her new book, How Sex Changed the Internet and the Internet Changed Sex: An Unexpected History, "Anyone could do a crude ASCII of boobs or stick-figure pinups—but it took a patient artist to craft something in realistic detail, line by line, like weaving on the loom of a keyboard." Which is to say: Throughout every stage of the internet's history, people have only gotten progressively more creative about being horny on main.