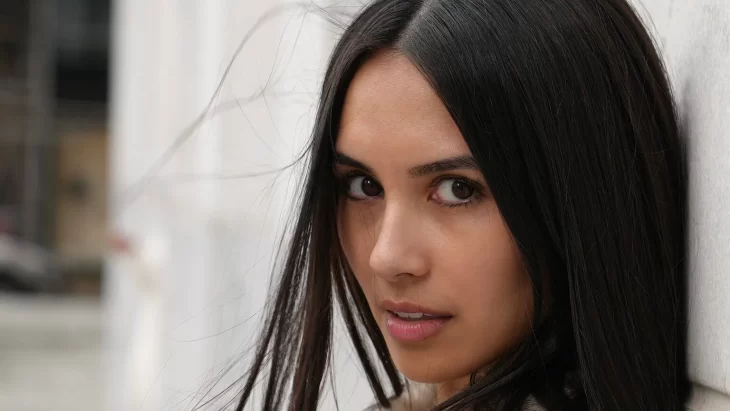 Week In Sex Tech – CarynAI Virtual Girlfriend, First AI Porn Video Generator, Deepfake Porn To Be Illegal Throughout The USA, VR Porn Article
CarynAI Is The First AI Chatbot Virtual Girlfriend Based On A Real Individual
The biggest sex tech story of the week – and perhaps the year – was the news that a popular Snapchat influencer had turned herself into an AI virtual girlfriend, able to date thousands of men at the same time…for $1 per minute. Unsurprisingly, Caryn Marjorie and the company behind her AI self (Forever Voices) are already raking in the cash. She earned close to $20K within days, despite the virtual girlfriend only being in early access phase. Caryn confidently predicts that she will be making $5 million a month quite soon, a figure she will reach if only 20,000 of her 1.8 million (mostly male followers) pay to date her bot. Equally unsurprisingly, she has received a bit of a backlash, even attracting death threats which she claims come from people 'against AI'. One hot women able to 'date' 20,000 men simultaneously indicates that AI will upend the dating market as surely as it will the labor market over the coming years. In that context, it's not quite so unbelievable that she has been forced to flee her home and hire a 24 hour security team.
Sexy.AI Claims To Offer The First AI Porn Video Generator Online
Sexy.ai is a raw and simple AI porn generator that claims to have what must surely be the first AI porn video generator. You can only access it if you pay to subscribe to their Patreon account. I'm going to test it out this week, but I don't have high hopes for it. The AI images generated by Sexy.ai are not the best, and it seems to be run by the same team that are behind another AI porn generator – AIPornHub.net That site says that an AI porn video generator is coming soon, but when I asked the company for more info about it, they admitted it would be 'behind that of others' and only offer animations at first.
'Streaming Undies' Let Couples Watch Porn On Each Other's Panties
A quirky lingerie company has launched a range of AR underwear that turns the panties or briefs into screens, using a special green screen filter available at their Instagram page. Although it's really just a marketing ploy by Maison Pixel, the firm are supposedly making a point about people spending more time on screens than on sex. In fact, any point it does have, is that quite soon screens will be inseperable from our sex lives – thanks to augmented reality.
Sharing Deepfake Porn Could Soon Be Illegal In The Entire USA
The non-consensual sharing of deepfake porn could soon become illegal throught the USA after a Congressman introduced a bill last week.
"This bill aims to make sure there are both criminal penalties, as well as civil liability for anyone who posts, without someone's consent, images of them appearing to be involved in pornography," explained Congressman Joe Morelle who authored the Preventing Deepfakes of Intimate Images Act.

The rise of AI-generated content has exploded in recent years due to the accessibility and ease of use of tools that allow users to create hyper-realistic synthetic media.

Although a fabricated image of Pope Francis in a puffer jacket grabbed international headlines earlier this year, there's a dark underbelly that doesn't always make it into the public sphere — a large percentage of deepfakes are pornographic, non-consensual, and involve primarily women.
Interesting Article That Sums Up The Current State Of The VR Porn Industry
Mark Hay for InsideHook.com published an interesting article that sums up quite realistically the current state of VR porn, which hasn't quite lived up to the expectations of many when the first headsets and sites started appearing 7 or 8 years ago.
Several adult industry analysts told InsideHook that they've started looking at VR porn not as some wondrous growth sector that's going to change the adult industry, but as a stabilizing niche. And just like the hype around and growth of the wider VR sector has seemingly cooled down in recent years, we may see a cooldown in wild, big-swing VR porn investments and projects in favor of more measured and incremental growth.

But that doesn't mean that we won't see any ambitious, high-budget projects like Dezyred again in the coming years. The VR porn world is apparently still full of true believers in the field's potential and the promise of a breakthrough on the horizon. And true believers will always be willing to pour limitless time and energy into the pursuit of their utopian visions. Because what's one bold investment when weighed against a future of untold sexual fantasy?
I'm quite optimistic that VR porn is finally going to break out in the next couple of years. The reasons for that are the popularity of mixed reality porn, which is going to explode with the release of both the Meta Quest 3 and the Apple VR/AR headsets later this year. Secondly, the advances in AI will enable quite crazy virtual porn worlds, with AI driven characters and photorealistic graphics.