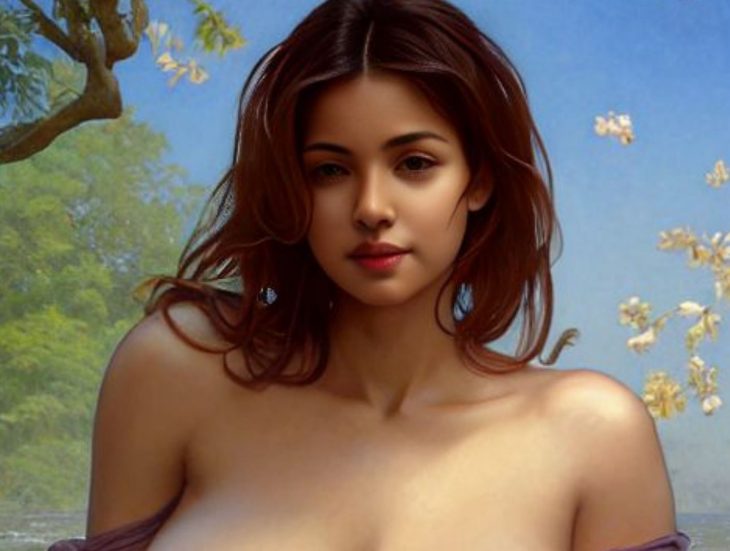 Week In Sex Tech – AI Porn, Promise Of VR Porn, Metaverse Strippers Making $10K A Week?
There Is Now AI Generated Porn
AI generated art is making rapid advances, so much so that an AI generated 'painting' recently won an art prize. It's hardly surpising therefore, that the first sites and apps dedicated to producing AI generated naked girls have already started to appear. However, they are sure going to be controversial on a number of levels. Firstly, how do you prevent users from generating illegal porn? Secondly, these AI art generators work by mining and analyzing thousands upon thousands of real images online. In the case of AI generated porn, that means real individual faces and bodies.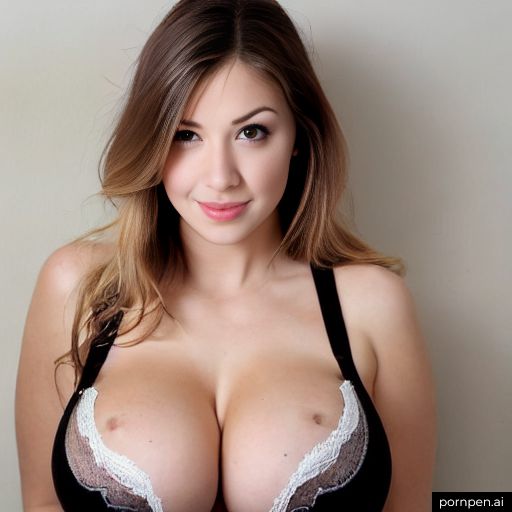 It seems as if the most popular AI porn site currently – PornPen.AI – is already feeling the heat. Users are now limited to choosing from a selection of tags to generate their perfect nude, to prevent the rampant choice of illicit requirements. Furthermore, on the two occasions I've accessed the site in the last few days, I got a message saying that the servers were overloaded whenever I tried to generate a picture.
Psychology Today : The Promise Of Virtual Reality Porn
A clinical psychologist writing for Psychology Today posted an article looking at the promise of virtual reality porn. It explores a similar theme to which I discussed here last week, and posted a longer article at Immersive Porn. The psychologist – Marianne Brandon Ph.D – shares the view that VR porn is far more intense and real than regular VR porn, but stops short of drawing any real conclusions from that observation, moral or otherwise.
I've also watched VR porn. VR continues to amaze me because although you cognitively know exactly what's going on, your body doesn't get the memo, nor does your body care what you are thinking. Instead, your body bypasses your thoughts, taking its marching orders from your senses. In this case, what you see and hear is so powerfully realistic that you feel physical sensation, even knowing it isn't real. From your vantage point in VR porn, it literally feels like the actress is walking towards you, whispering in your ear, looking into your eyes, sitting on your lap, and touching your body. This is quite a different experience from watching an actress move about on the screen of your laptop.
Read the full article : https://www.psychologytoday.com/us/blog/the-future-intimacy/202210/when-the-voyeur-enters-the-scene-the-promise-virtual-reality-porn
Naughty America Showcase Their 'RealGirlsNow' Captures
With the imminent releases of the Meta Quest Pro and Pico 4 both heralding the start of the AR headset porn revolution, Naughty America is accelerating its goal of being the number 1 player in what could become a billion dollar industry. This week they showcased a number of their AR 3D pornstars videoed against exotic locations.
View more and watch the AR videos at RealGirlsNow.
An Overview Of The Sex Tech Industry From Analytics Insight
A blog focusing on disruptive tech gives a quite neat summary of the present and near future of the sex tech industry.
The sextech industry deals with various kinds of technology-driven designs and innovative disruptions in human sexual drive regardless of the type of sexual orientation. The main aim is to satisfy the basic human need at the utmost level to express our feelings to ourselves and one another. This enhances the pure connection between oneself and the body— self-love. Society tends to enjoy sex but not is yet ready to have open conservation about it. Millennials are opening up about their sexual orientations and different levels of sex drives which are providing an opportunity for the sex tech industry to emerge properly. We only know about adult websites, virtual reality, sex robots, virtual sexual partners, and sex toys. But there are a whole lot of other lucrative sides of the software to bring humans closer sexually. Some credits have to go to the outbreak of the coronavirus pandemic which forced people to stay at home while maintaining six feet distance in public. This current social isolation scenario has shown a rise in various components of metaverse sextech where humans from all sexual orientations use certain procedures for self-satisfaction. Chatbots are not only for ordering food or asking for solutions and answers for clearing doubts. The AI-based interface is also for having a meaningful conversations with flirtatious or sexual chats. This is also a kind of virtual customer service for meeting sexual satisfaction. Adult chatbots enable singles to send requests and indulge in some wild fantasy world, especially during the pandemic. Chatbots are known for understanding conversational language and responding to customers while analyzing their tastes and preferences. There are a few sexbots or adult chatbots that provide a more reliable experience with gender options and content like LGBTQ and BDSM. The emergence of sex robots has made life easier for people who are introverts in social gatherings. There are different life-size robotic sex dolls to build intimacy with trustworthy programs. Human-robot interaction is common in organizations and industries to boost productivity and protect human employees from a risky environment. But the area of human-robot interaction is evolving into a sexual interaction with the implementation of 3D printing. Society is still a bit concerned with having sex robots for the utmost pleasure and satisfaction. But it can be normal in the tech-driven future for its therapeutic benefits. Companies in the sex tech industry have identified the core area of human emotions— loneliness. These companies are focusing on creating sexbots and adult chatbots to provide a compatible companions with different accents in lonely times. The relationship between humans and AI is expanding to a whole new different level. Different adult chatbots are available on the Internet to provide the utmost pleasure and orgasm to keep a body healthy— Personality Forge, Bottr Me, Reboot.me, Love Droids, Replika, and many more. Sexbots are mainly created to meet male fantasies but there are new male sexbots in the sex tech industry such as Roxxxy, Harmony, Rocky, Samantha, Cow Kylie, Emma, and many more.
Read the full article : https://www.analyticsinsight.net/from-sex-skeleton-to-cyber-brothel-metaverse-sextech-is-growing/
Are People Making $10K A Week Stripping In The Metaverse?
It is being claimed via a viral TikTok video that individuals are already making $10K a week in the metaverse through stripping, though the claim has been greeted with some scepticism. It's certainly true that adult VTubers are a thing, with Projekt Melody just being the most famous, and I wrote a piece on it, and how it represents the future of the adult metaverse, a couple of months ago. It's not known whether the simps handing over their money, in order to watch cute anime girl avatars dance and strip for them, realize or care that many of the individuals behind the avatars are men.
Source : https://screenshot-media.com/technology/sex-tech/metaverse-stripping/
Adult VR Game 'Come Closer' Lets You Control Movements Of 3D Girls
An adult VR game called 'Come Closer' allows you to control the movements of animated 3D girls performing sex acts on you, via your Meta Quest controllers.
You can watch a clip here.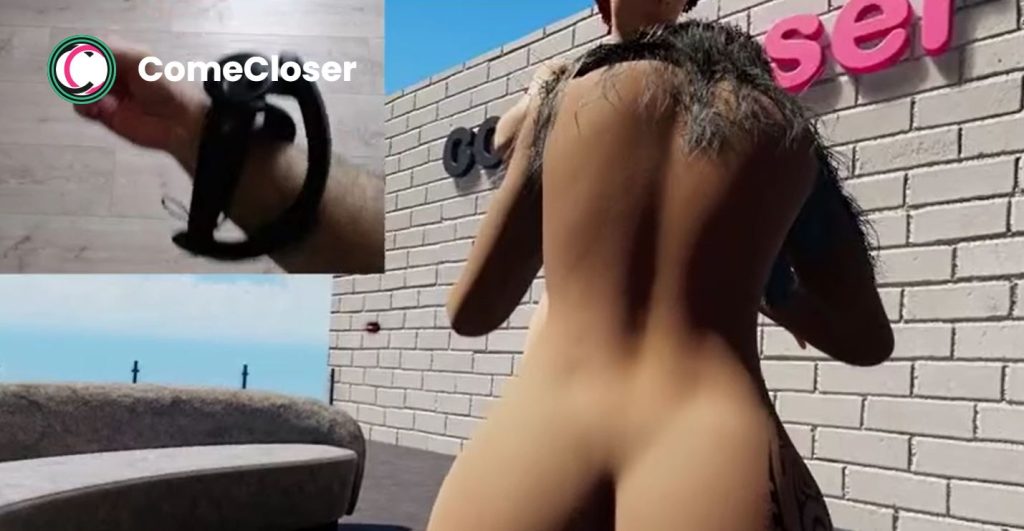 One redditor commented :
I always thumb up developments like this. This is where VR/AR needs to go. pre-recorded non-interactive videos are the equivalent of silent movies