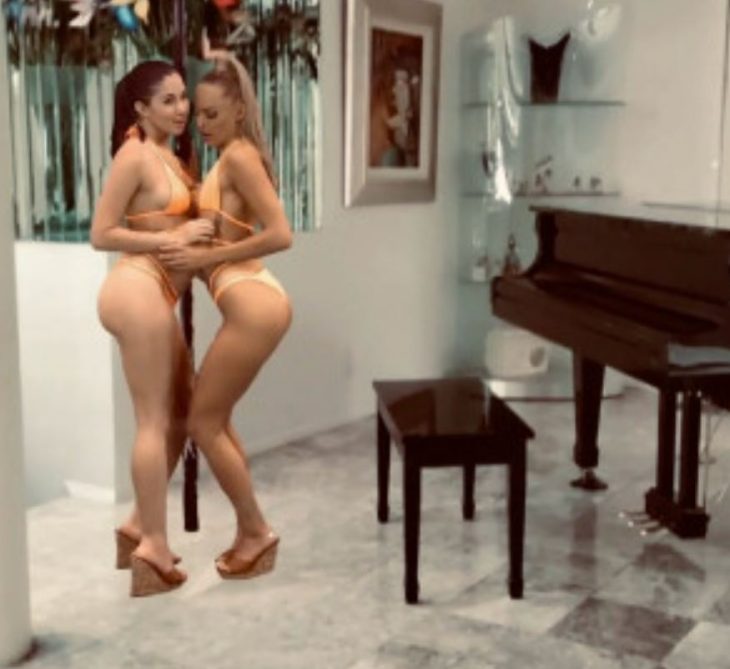 Week In Sex Tech – Advanced AI Haptic Masturbator Syncbot, RealGirlsNow Meta Quest Pro AR Porn, Future Of Metaverse And Intimacy
Syncbot AI Masturbator Can Accurately Synch With Any Porn Video
In what might be one of the most important developments ever in interactive male sex toys, a Hong Kong company is launching the most advanced haptic sex toy in the world. The makers of the 'Syncbot' masturbator claim that it uses advanced AI to be able to read and understand any porn video the user selects, and then synch the toy to the action in an ultra-realistic fashion, through varying the intensity, the tightness, and the depth.
Based on the Convolutional Neural Networks, the system could detect and analyze the movement, the range of motion, estimated skeleton structure and atmosphere of the adult videos selected by users.

Presumably this thing will work just as well with VR porn videos. Some amazing claims are being made for it, and if it delivers as advertised, then the 'premium' $512 will be a steal. It's currently being funded on IndieGoGo, and you can order it there.
RealGirlsNow Augmented Reality Porn Now Available For Meta Quest Pro
There are high hopes that the release of the Meta Quest Pro headset, with its mixed reality focus, will kickstart the development of a thriving AR porn industry that compares with that of VR porn. Currently, the only real 'AR porn site' is Naughty America's RealGirlsNow, featuring volumetric scanned pornstars performing various sexy dances and stripteases that last up to a couple of minutes. Last week they confirmed that their 3D 'hologram' girls are ready to be enjoyed on the Quest Pro. No app or tinkling with the settings is needed either. Just a visit to their RealGirlsNow site in the headset, and you are ready to go.

There is quite a lot of content now on the RealGirlsNow site, although the maximum duration of the captures is still only 2 minutes. A Naughty America rep recently gave a list of the content available :
Around 15-30 seconds (on the Pole) Skyla Lacy Lennon Britney Light Misty Stone Whitney Wright August Daisy Stone Lexi Belle Vanessa Cage

Solo shows on the Pole (2 Minutes) Veronica Valentine Lilian Stone Jil Kassidy Jewelz Blu Emily Right Capri Cavanni Bunny Colby Casca Akashova Jasmin Luv Elena Koshka Emma Hix Alex Coal

Girl/Girls shows on the Pole (2 Minutes) Veronica Valentine & Jewelz Blu Jil Kassidy & Alex Coal Emily Right & Bunny Colby Capri Cavanni & Casca Akashova Jasmin Luv & Lilian Stone Emma Hix &Alex Coal

10 Seconds or less (variety of positions) Tiffany Watson Kagney Linn Karter Tiffany Watson Stephanie West Emily Addison Sophia Lux Alexa Grace Scarlett Sage
Do Doubts About The Metaverse Threaten VR Porn And Male Sex Tech?
Everybody loves to kick a man when he's down, and there are few men capable of giving the world such pleasure in that regard than Mark Zuckeberg. You might have wondered if the increasing doubts and even ridicule over the future of Meta's metaverse might apply to the future of VR porn, AR porn, and an 'adult metaverse'. Well for my part, I'm certainly not worried. The Metaverse was always at least a decade away, and regardless of that, the continued popularity of VR and AR, and consequently VR and AR porn, is absolutely certain. Meta is not the only company betting on this tech – Apple is too, if not to the same degree, and other major Big Tech companies are as well. Recorded VR porn will continue to get better (sharper resolution, better filming, more sites, more actresses), we will slowly see more AR porn sites, whether of the volumetic scanned model types, 'avatars' that you can interact with, or passthrough recorded VR porn. Interactive 3D games for both VR and AR will also steadily improve, often utilizing avatars of ourselves we can use to interact with others. Slowly, but surely, we will be increasingly having sexy fun with each other in an adult metaverse.
Sex Therapist Postulates On Dating In A World Of CRISPR Enhanced Humans
Sex Therapist Marianne Brandon Ph.D. has a blog at Psychology Today that is worth bookmarking for those interested in 'the future of intimacy'. This week, she discussed briefly the implications for dating of CRISPR enhanced humans (which are likely around the corner).
As a sex therapist, I wonder. Will CRISPR and brain-computer interfacing change who people will desire as romantic partners? Maybe those of us who aren't enhanced will become uninteresting and outdated. And as sex tech becomes only more potent, perhaps even enhanced human sex partners will feel burdensome – everyone knows that romantic relationships take work, requiring energy that we often don't have. Energy that sex tech simply doesn't require of us.