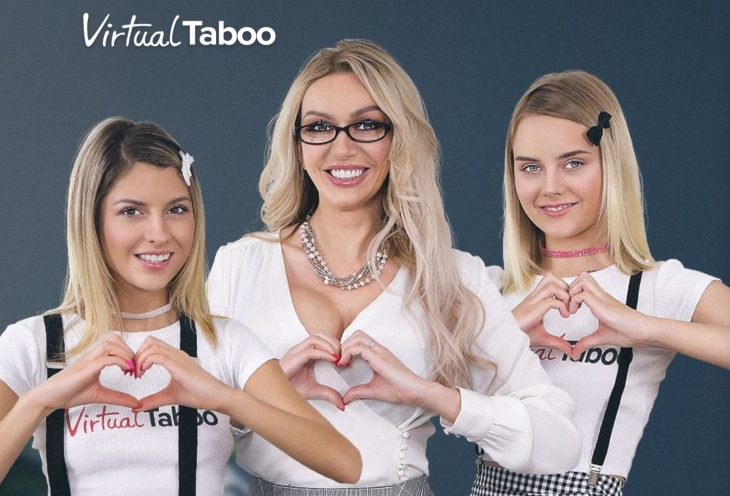 What are the best VR porn sites to join in 2021? Here is a definitive ranking list from somebody who spends half the day, every day, watching VR porn, as well as reading the opinions of others, particularly hardcore virtual reality porn connoisseurs. I've tried to be as objective and fair as I possibly can. An explanation of the ranking criteria used can be found below the list.
[wpdatatable id=1 table_view=regular]
How Good Is VR Porn In 2021?
VR porn is good – very good. If you have never experienced it before, it will likely blow you away the first time you try it. Having said that, improvements to current VR porn are small and incremental. Resolution improves (from 3K five years ago to as high as 8K today), the acting my improve, the technical abilities of the producers may improve. But there are limits to how more real and satisfying pre-recorded live action VR porn can get. The future is likely to lie in digital VR porn, or rather digitalized live action avatar porn, utilizing AI and deepfake tech. And of course, combined with ever more sophisticated haptic sex toys and even sex suits, and perhaps robotic sex dolls for remote VR sex.
At the same time, the top VR porn sites are still a long way from their finished potential, even in their current form. There is no one dominant or outstanding site. To be quite frank, your choice out of the top 3 or even 5 or 6 of the sites on this list will likely come down to individual preference. For example, you may prefer American girls over Euro babes, and in that case you would certainly pick a site like WankzVR over Virtual Taboo.
Explanation Of The Ranking Criteria
Content Quality refers to the quality of the production, the action, and the actresses. Content Quantity is based on both the number of updates and the size of the library of existing content. Value For Money is based mainly on the ratio of content (including new content) to membership prices. The ranking list is determined by all three factors – content quality, content quantity, and value for money.