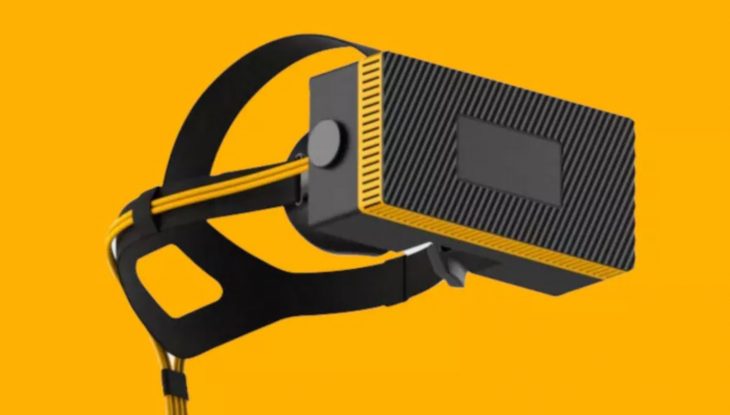 This Week In Sex Tech – Light-field VR, 8K VR Hush, Fleshlight Universal Launch, Darrell Rosebush On The State Of VR Porn
Light-field VR Porn Closer To Reality
Swiss manufacturer CREAL gave a demonstration of their latest VR headset that utilizes light-field technology. Light-field is seen as the future of VR, as it is much more authentic to how our eyes receive light in the real world. Instead of watching a stereo recording with a fixed focal point, in a light-field VR headset, your eyes receive the light in the same way as you do in real life. So you can focus on any aspect of the scene and the focal length will adjust accordingly. It also means high resolution imagery close up, which would certainly improve kissing scenes in VR porn. The same tech can also be used for augmented reality glasses. You can get some idea of what it all means in the YouTube video below.
According to CREAL, light-field displays support both focus mechanisms of the human visual system – vergence (stereo overlap) and accommodation (individual eye focus). This might sound complex, but essentially means that its new technology can allow VR headsets to focus at any depth, while most on the market today can only operate at a fixed focal depth.

The above video demonstrates how CREAL's light-field technology allows the headset to shift focus from one part of the scene to the other, much like the human eye. It also won't rely on the eye-tracking technology of existing headsets to determine that focus, but will instead be capable of focusing at any depth, at any time – a sort of continuous camera running in the background.

As well as enabling dynamic focus, though, light-field technology also makes virtual imaging much sharper than has been previously possible. CREAL says its display runs at 240Hz and is "approaching retinal resolution" – which marks a dramatic improvement over even the best commercially-available headsets on the market right now, like the Oculus Quest 2.
This futuristic VR tech could be a game-changer for virtual reality headsets
VR Hush Now Releasing 8K Videos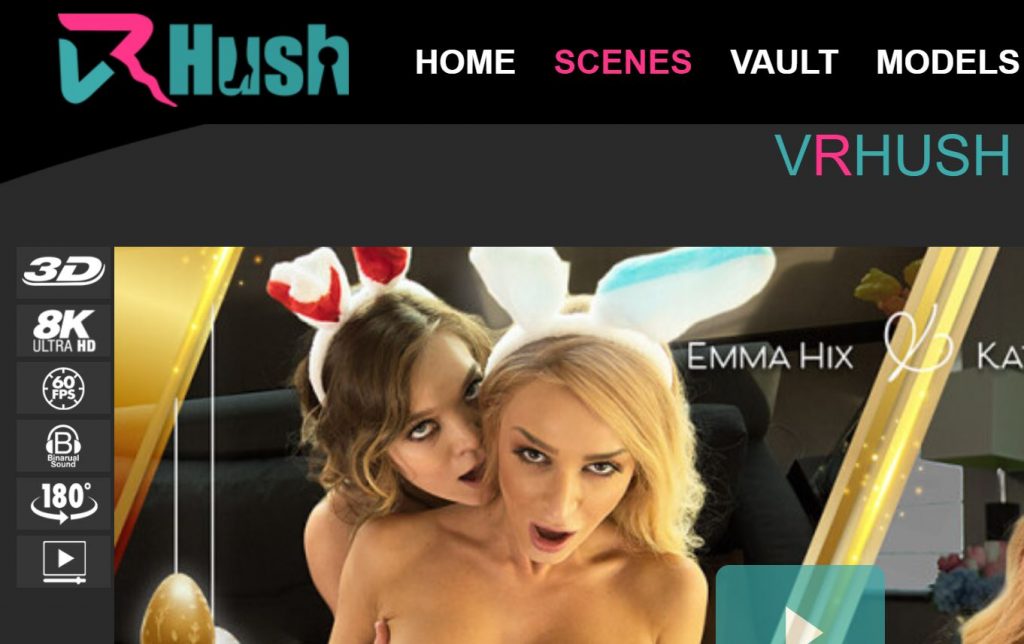 VR Hush has become the latest top VR porn site to release new content in 8K resolution. The popular site has been around for a number of years already and updates with a new movie once a week. It joins a growing number of sites that now film in 8K, a super high resolution that the latest generation of headsets such as the best-selling Oculus Quest 2 can just about display. It is currently ranked 7th in my list of the top VR porn sites in 2021.
XBIZ Interviews WankzVR Product Lead Darrell Rosebush
WankzVR are certainly one of the most innovative and ambitious of VR porn studios. Adult industry site XBIZ interviewed one of their top guys this week and it made for quite interesting reading, with some thoughts given on the reasons for the recent growth in the VR porn market, and what the near future holds for virtual reality porn.
XBIZ: Where do you see the VR market heading in the future, both from a general standpoint and also in adult specifically.

Rosebush: One of the things we've struggled with when marketing to new VR audiences is that even today's virtual reality is only now catching up with expectations set by sci-fi TV and movies. There are countless examples across popular culture that paint VR in a far more futuristic and interactive way. This being said, we are seeing more fun and interactive ways to enjoy VR porn and our own interactive collection is a good example. Kiiroo and Fleshlight both make products that can sync with special interactive scenes but we are still far from the Star Trek Holodeck or jacking into the Matrix.

Popular books and movies like "Ready Player One" or the "Otherland" series by Tad Williams have provided a glimpse of what VR of the future could be. When it comes to Adult VR, if viewers are spending more time entering VR or climbing into some complex suit or rig, than actually viewing the content, we've lost them.

There's still a lot of magic to squeeze out of VR in its current state. Balancing visuals and depth with sophisticated audio, much can be done using current setups to enhance immersion. I feel we and other content creators can advance in the short term by simply exploring more ways to blend the visuals, audio and set elements together for greater impact.
While you're at XBIZ, you may also want to read this excellent article on 'Deeplatforming and the looming threat to adult entertainment'.
Fleshlight Unveil 'Universal Launch'
The world's best selling male sex toy company has unveiled the successor to the popular automatic masturbator Fleshlight Launch. Like the original, it's an automated masturbator that you can insert your choice of Fleshlight sleeve into. Aside from boasting one of the most impressive set of specs for any automatic masturbator on the market, such as 4 variable stroke lengths and up to 250 strokes per minute, it's notable for employing a 'universal stretching system' – which should allow it to accommodate absolutely any Fleshlight sleeve.
https://www.fleshlight.com/products/universal-launch
VR Porn Videos I've Been Researching This Week (18+)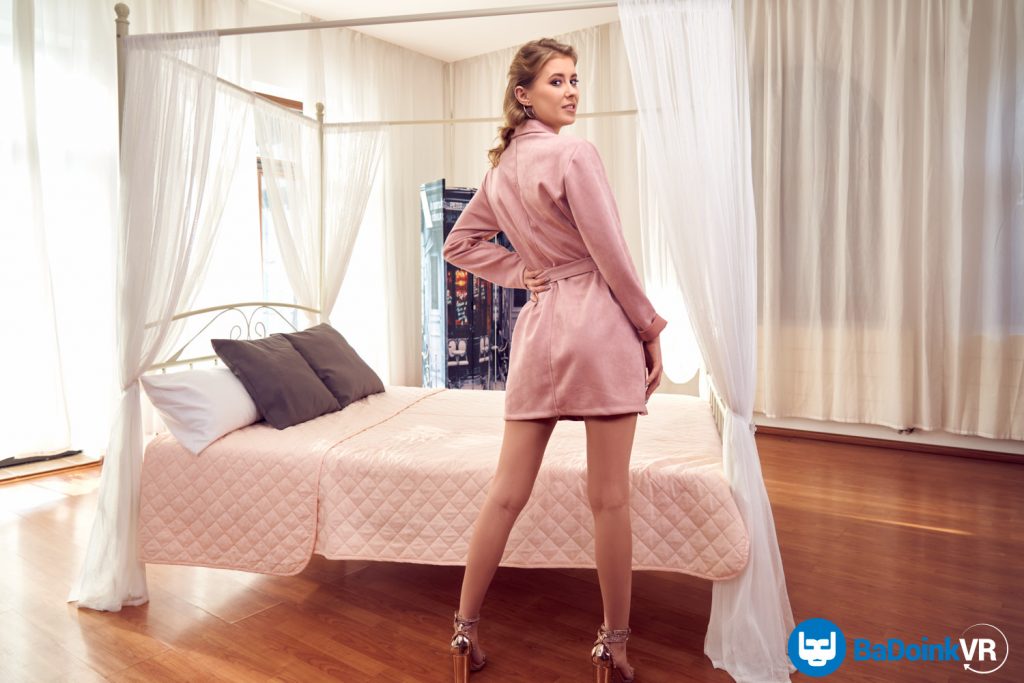 'Come And Play With Us!' – Virtual Taboo
Three of the hottest young East European babes in VR porn come together in one 7K movie.
'Toy Hunt Part 1, Part 2' – Czech VR
Several of the top sites released group sex videos for the Easter Weekend, and this one was probably the best.
'Gimme Moore' – BadoinkVR
Elegant beauty Eyla Moore is a rare treat for a VR GFE in this 7K movie from Badoink.