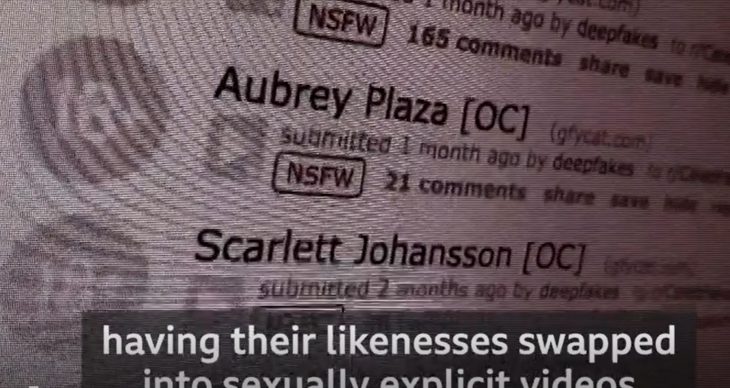 This Week In Sex Tech – Sex Robots Could Exploit Us Through Ads, Bella Thorne On Deepfake Porn, Majority In VR Watch Porn
MIT Researcher Fears Sex Robot Subliminal Advertising
Well this is certainly a different take on the 'threat' of sex robots. While most focus on how we will 'exploit' sex robots, or at least exploit women through sex robots, this researcher raises the possibility that they may exploit us – through the manipulative use of advertising during our most passionate moments with them.
MIT Media Lab researcher Kate Darling, an expert on tech ethics and the relationships and interactions between humans and robots, warned The Guardian that the way we talk and think about robots today — as attempts to recreate humanity — opens us fleshy humans up to being manipulated or taken advantage of.

"I worry that companies may try to take advantage of people who are using this very emotionally persuasive technology," Darling told The Guardian. "For example, a sex robot exploiting you in the heat of the moment with a compelling in-app purchase. Similar to how we've banned subliminal advertising in some places, we may want to consider the emotional manipulation that will be possible with social robots."
MIT Researcher : Sex robots may sell in-app purchases during intercourse
This is certainly a novel take on the subject, and one that might one day become a valid concern. There are also possible privacy issues with the company behind the sex robots harvesting the intimate conversations with your robot partner.
Actress Bella Thorne Speaks Out Against Deepfake Porn
The actress Bella Thorne is apparently one of the most deepfaked for adult purposes celebs in the world. This week she talked to the BBC about how that makes her feel, and why she thinks deepfake porn should be illegal.
The real (and fake) sex lives of Bella Thorne
More than Half Of VR Headset Owners Watch VR Porn Regularly
A survey by CSS Insight has found that well over half of VR headset users watch Adult VR on their headset at least once a week. 66% of all respondents said they watched VR porn, and 60% said they did so weekly. Although there was something of a gender gap, over 50% of female respondents also claimed to watch VR porn on a regular basis. Considering there still isn't really a lot of adult VR content catering to women, that's quite impressive.
VR Porn Movies I've Enjoyed Researching This Week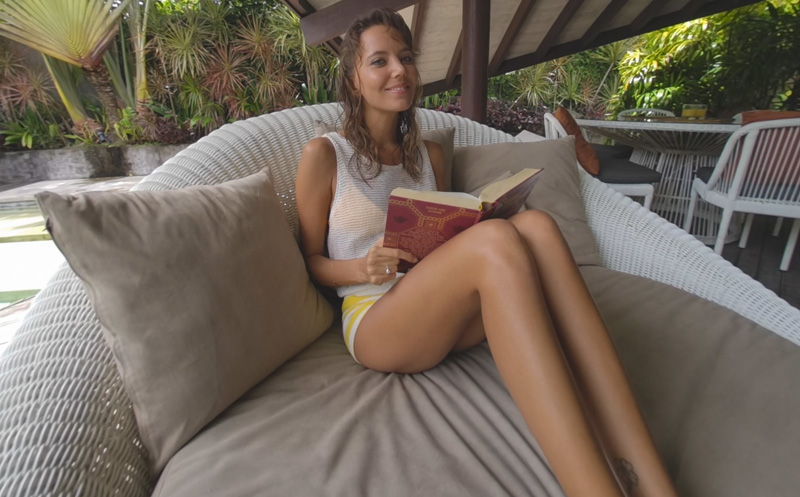 StasyQ VR – Bikini Bookworm. Young Russian bikini babe (Katya Clover) reads a book while sunning herself, sees you watching her in virtual reality, then decides to give you an erotic strip show.
TMWVR – Big Dick Becomes A Lipstick. This Russian beauty in red lingerie doesn't just give you a strip show, she lets you go all in to her perfect body. Stars Eyla Moore.
For more of the week's best VR movies visit Immersive Porn (NSFW)