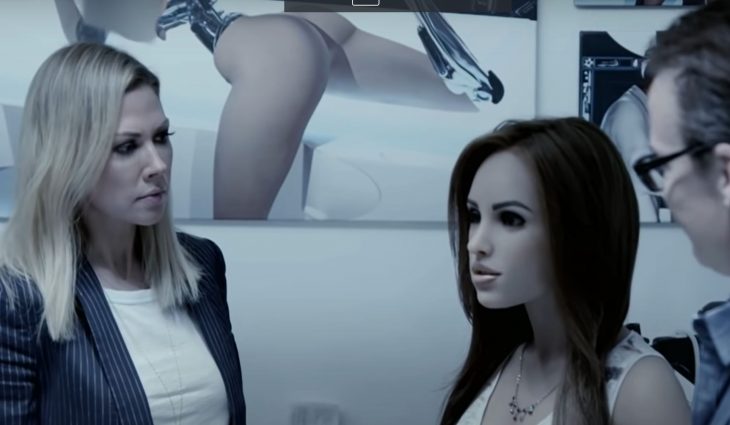 The Daily Show Takes On Sex Robots
A very humorous look at sex robots from The Daily Show. This short comedy 'documentary' does have some priceless moments, including an interview with a very deadpan Matt McMullen, the CEO of RealDoll and Realbotxi. Aside from the laughs, it does contain at least one serious point – the presenter straighforwardly asking anti-sex robot activist and 'chief fund sucker' Kathleen Richardson why sex robots should be banned and not vibrators.
Kathleen Richardson is a feminist academic who is a vociferous campaigner against sex robots, wishing to see them not simply regulated, but banned entirely. A few years ago she set up a lobbying group for that purpose, called 'Campaign Against Sex Robots' (CASR). Despite being given free space on global platforms such as TED Talks, her campaign YouTube videos attract only a couple of hundred views and a large number of downvotes.