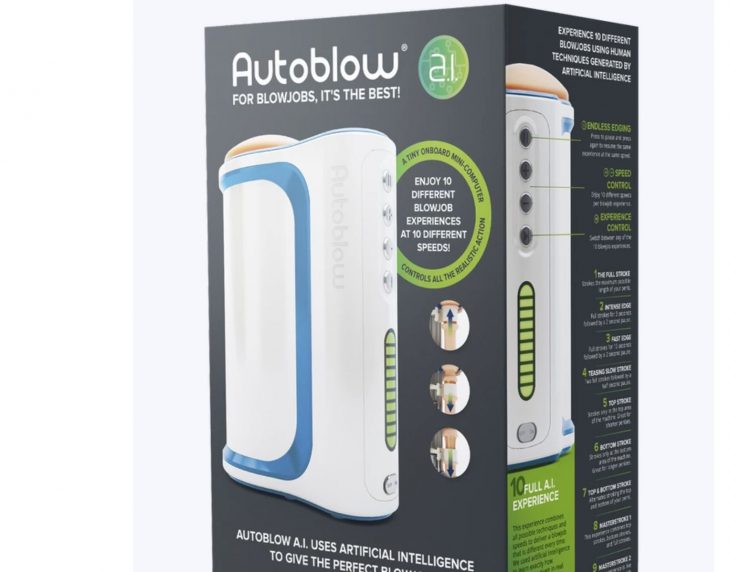 The Automoblow For Tesla Self-Driving Cars
You may have heard of the Autoblow male sex toy. It's a 'blowjob machine' that has been around for a number of years in several different incarnations, and was one of the few male masturbators other than the Fleshlight to become quite widely known. A couple of years ago, the creator of the Autoblow – American entrepreneur Brian Sloan – launched an 'artificially intelligent' upgrade of his famous device. Apparently coded using deep learning algorithms that studied thousands of blowjob videos on Pornhub and the male responses to them, all in order to create the 'perfect blowjob'. Now Sloan appears to have done it again with the 'Automoblow'. A version of his Autoblow that allows occupants of self-driving cars to be sucked up while they have nothing else to do getting from A to B.
While Automoblow inventor Brian Sloan admits that some may consider his automated road head machine "unnecessary," the team behind the Automoblow maintains the device will become increasingly popular as self-driving cars become more common, leaving bored drivers-turned-passengers desperate for a way to pass the time they would've once had to spend operating their motor vehicle.
https://www.insidehook.com/daily_brief/sex-and-dating/automoblow-masturbate-tesla
It's not entirely clear if the Automoblow will be an actual product for sale or simply a marketing gimmick, but you can certainly buy the Autoblow AI online.