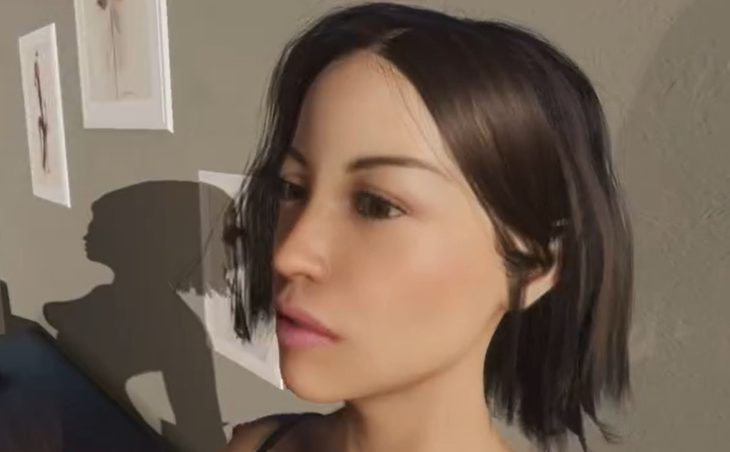 Week In Sex Tech – VR Porn Game With AI Girls, UK Bans Deepfake Porn, Reddit Allows AI Porn
VR Porn Game Getting AI Conversation With Girls
The 'hotties' of popular VR/AR porn game VR-Hot are getting a little smarter, thanks to the integration of ChatGPT capabilities allowing them to have realistic conversations with you. You can already interact with the hotties using voice commands. They can be viewed in both VR and passthrough mode.
Reddit Now Officially Allows AI Porn (Of Fictional Characters)
In a rare piece of positive news for the nascent AI porn industry, Reddit have updated their terms and conditions to officially allow AI porn. In a previously introduced rule intended to combat deepfake porn, all AI porn appeared to be forbidden. However, that didn't stop a host of subreddits springing up devoted to the sharing of AI porn creations – such as AIPornHub. However, the newly clarified rule makes clear that AI porn is allowed, so long as it represents only fictional characters.
https://immersiveporn.com/reddit-now-explicitly-allows-ai-porn-subreddits/
UK Passes Law On Deepfake Porn
The UK is making its long expected move to criminalize the sharing of deepfake porn. Sharing non-consensual deepfake porn will result in 6 months in prison, while that will rise to two years if a court finds that there was a motive of sexual gratification involved.
Amendments to the Online Safety Bill being tabled on Tuesday will remove the requirement for prosecutors to prove perpetrators intended to cause distress to secure a conviction.

Sharing deepfake porn is also being criminalised for the first time.

Both offences will be punishable by up to six months in prison.

This would rise to two years if intent to cause distress, alarm or humiliation, or to obtain sexual gratification could be proved.

Those who share an image for sexual gratification could also be placed on the sex offenders' register.

"Revenge porn" is sharing an intimate image without consent. "Deepfake porn" involves creating a fake explicit image or video of a person.