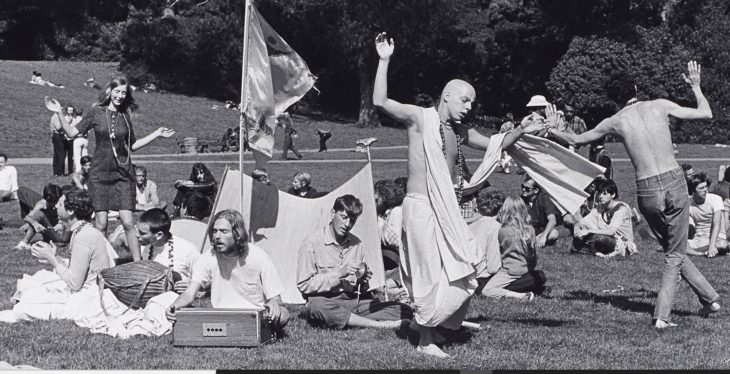 This Week In Sex Tech – A Summer Of Sex, Pornhub Colorizes Vintage Porn, Deepfake Porn 'the Next Pandemic'
'Are we heading towards a summer of sex'.. or a decade of virtual sex?
A BBC writer has pondered whether the end of lockdowns and safe-distancing requirements may lead to a 'summer of sex'. While the writer of the BBC article gives a large note of caution to such expections, many are drawing comparisons with the Spanish Flu and the hedonistic 'roaring twenties' that followed in its wake. Perhaps we could be in for not just a summer of sex, but a loosening of inhibitions and sexual behaviour that might last even for years.
It's an interesting idea. The sexual mores of a society can certainly change quickly and radically in response to political, social, and technological events. Think of the 'sexual revolution' that followed the introduction of the contraceptive pill in the early 1960's (that culminated in the 'Summer of Love' in 1967), following as it did so closely from the stuffy 'family values' fifties. Another example of radical historical change in sexual attitudes is the famously permissive era of the Restoration in 17th century England that immediately followed the end of the reign of puritan leader Oliver Cromwell.
But the licentiousness of the roaring twenties took place in the aftermath of an event much bigger than even a global pandemic – World War One. Apart from the recovery from the economic and social carnage wreaked by that global disaster, most countries in Europe for a time were suffering from a gender imbalance that resulted from the slaughter of so many young men. The Spanish Flu then further devastated the young population, as completely unlike the Covid-19 virus, it was more lethal for young people with strong immune systems, rather than the elderly. Simple comparisons between that pandemic and today's cannot therefore be made.
Another thing to consider is that the Covid-19 lockdowns began with the backdrop of #MeToo and what some commentators have described as a 'new puritanism' gaining dominance in Western societies. More recently, the porn industry has come under fierce attack from campaigners, who have successfully targeted the world's biggest porn site – PornHub – and now have their sights set on OnlyFans. Perhaps there will be something of a backlash as people, especially younger people, decide they have had more than enough of being told what they can and can't do with their bodies?
Perhaps there will be no backlash and no fundamental changes in sexual behaviour, and perhaps a longer term culture of aversion to physical contact has been established, just as many believe working from home has become normalized due to the lockdowns. Perhaps we will see a continuation of the growth in popularity of virtual reality porn. Sales of haptic sex toys, that allow remote sex between partners, have also seen massive growth during the pandemic. These toys also synchronize with VR porn, and that is likely still their primary use. However, the combination of factors that include a pent up desire for new sexual partners, the growth in virtual reality technologies and markets, and in particular remote sex toys, may mean that we could be in for a long hot summer of virtual sex that could last for a decade and more. At least that is, if the anti-porn campaigners allow it.
Pornhub Uses AI To Colorize Vintage BW Porn
Pornhub may have been under the cosh recently, but they were in the news this week for a much more positive reason. They have been using AI to colorize and 'remastur' vintage pornographic movies dating all the way back to the 1890's.. The result is fairly impressive, but it hints more at what could be possible with the technology both now and as it progresses in the near future. It also raises the question as to how far 'remasturing' tech could eventually be used to update classic porn of the past. Will it ever be possible to not only colorize and 'upscale' old adult material, but convert them into 3D virtual reality porn?
VR porn itself is moving on so fast, that even films released 3 or 4 years ago look hopelessly pixelated compared to the latest 7 or 8K movies viewed inside an Oculus Quest 2 headset. And even here, attempts to upscale the resolution of these older 3 and 4K movies is unconvincing to many. Turning 2D porn into 3D VR would be adding a whole new level of 'data that isn't there' to the content. However, classic 2D porn filmed with multiple cameras and angles may contain enough information for an advanced AI algorithm to re-create it convincingly in VR. When that happens, we could also turn today's static live action VR into a virtual reality scene where you could move around. Both Google and Facebook recently introduced a feature in which you can turn any 2D photograph into a 3D image which changes perspective, thus making it appear 3D as you tilt the camera left or right (or view it in virtual reality). So the tech required is already quite advanced.
As well as attempting to colorize the videos, Pornhub also upscaled their frame rates. The oldest of the classic historical adult movies to receive the treatment was a film dating from the 1890's and apparently shot by none-other than the inventor Thomas Edison, and which consisted of the first kiss ever captured on camera. The film was considered indecent at the time (kissing in public was supposedly illegal in the USA in the late 19th century), and so may have a claim as one of the very first 'pornos' ever made.
AI has been used to colorize vintage porn
But Pornhub says that erotic films posed a unique challenge because existing algorithms used for colorizing aren't typically trained on porn. "By introducing the AI to Pornhub's massive content library, it learned a naughty new trick; how to detect the subtle shades of penises, nipples, and turn-of-the-century bush." Oh boy. Pornhub also upscaled the videos by adding more frames per second so the scenes wouldn't feel so slow and jittery.

"Since the moment someone figured out how to record moving images, people have been making adult movies," said Pornhub. "We thought it was important to not only preserve but modernize these films, and we are very excited to include this selection of artfully restored vintage material to our library, allowing users to indulge in old-school erotica from a bygone era." At the very least, the scenes are interesting to look at in historical context, to see that people had the same fantasies in the past as they do in the present. They were just less open about it than people are today.

Keep in mind, colorizations are not a 100 percent accurate representation — we don't know what the actual colors looked like. Think of it more as an adaptation of the original that transforms access and makes it easier to… imagine yourself in the scene.
Deepfake Porn Could Become An 'Epidemic' Warns Legal Expert
A good example of how the Covid-19 pandemic might not usher in an era of sexual tolerance, but rather be exploited for even more anti-sex tech hysteria. In this case, even the language of lockdowns is being used. The BBC uses the term 'epidemic', while the tabloid Daily Star goes even further, claiming in its clickbait headline that Deepfake porn could lead to the 'next pandemic'.
Clare McGlynn, Professor in Law at Durham University, has warned people are already being targeted by deepfake porn and cases are only going to increase.

Prof McGlynn told the BBC Scotland's The Nine: "If we don't stop this now, we don't try and change things now, this is going to just become the next pandemic.

"It's going to become the next epidemic of abuse."
Well, you can't get much more alarmist than this. Another way of looking at any possible 'deepfake porn pandemic' is that it would render real revenge porn somewhat inconsequential, as most would assume that any naked images online of 'ex-gfs' were in fact deepfakes. Of course, there are serious issues and potentials for abuse with deepfake porn, but none that probably aren't already adequately covered under existing 'revenge porn' laws. No doubt, this tech will be banned completely even for personal home use (as it already has been in several countries).
Clare McGlynn's research papers have both apparently contributed to having (acted) 'rape porn' and 'upskirts' criminalized in the UK, so it would seem certain that deepfake porn will be criminalized in the UK now. More worryingly, she has also spoken out against sex robots as 'objectifying women'.
Women Discuss Whether To Allow Men To Have Sex Robots
One thing we can be sure of when it comes to the question as to whether or not sex robots will be banned or not in the coming decades – it will be decided by women. And largely, by minor but committed and vocal academics such as Clare McGlynn. So it's always heartening to see a YouTube video channel with over 10K subscribers feature two women discussing sex robots quite positively, especially as they were previously 'quite sceptical' of them.
The two most prominent pro and anti sex robot campaigners in the media, are of course women, and both of them will be taking part in a live YouTube streamed debate tomorrow (May 31st). You can watch Kathleen Richardson (anti) and Kate Devlin (pro) discuss sex robots here.
Best VR Porn Movies Of The Week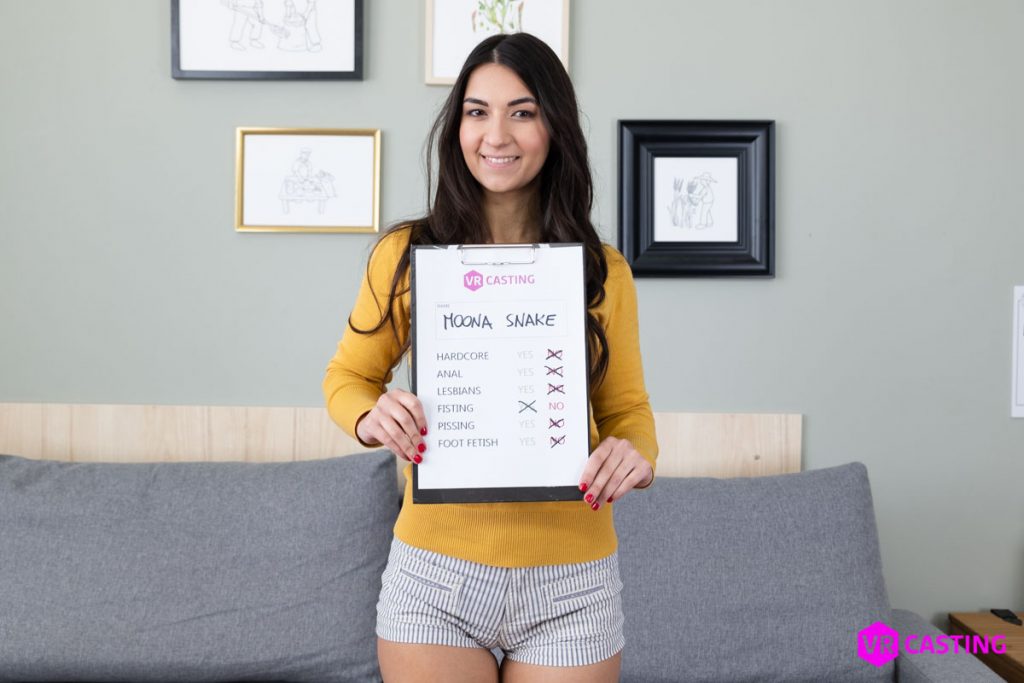 Czech VR Casting – Lovely Italian Babe
The 'casting' of Czech VR Casting has been getting steadily more believable of late. Instead of porn actresses you've seen everywhere already, including at sister site Czech VR, the girls are increasinly more amateur and convincing as 'first timers'. This episode is only spoilt by the awful eye rolling fake orgasm of the beautiful Italian actress.
VRCosplayX – Lord Of The Rings Arwen VR Porn Parody
Evelyn Claire already has a sort of eflish look to her, even before dressing up in cosplay complete with pointed ears. The scenic backdrop to this Lord of the Rings cosplay fantasy is also suitably authentic, and another example of how the boost in the VR porn market is leading to better looking movies (aside from the superb 7K resolution of Badoink studio VR videos).