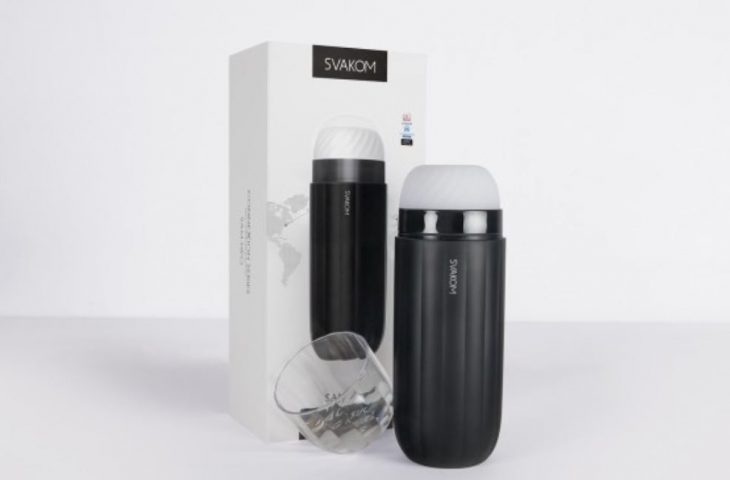 The Week In Sex Tech – HandyFeeling, New Interactive Masturbator Sam Neo, Sex Robot Conferences
'HandyFeeling.com Launched For Video Synchronization With VR Porn Toy The Handy
The Handy is by far the best rated and most popular interactive 'haptic' sex toy for use with virtual reality porn. I received an email from the company this week telling me about their new hub – HandyFeeling – which is intended to be a place where you can go to discover hundreds of videos with scripts to synchronize with your Handy, and connect to them securely. It's also a community hub for owners of the toy, with a number of 'projects' such as 3D printed accessories for the Handy, such as mounts, offered by other users.
Handy, the revolutionary product for the growing sex tech trend that uses the power of technology, has partnered with well-known software providers to deliver Handy synchronization with our collections. We have partnered with reputable sites such as FeelX Videos, Senses Porn, SexLikeReal and , Czech VR. Using a secure connection on a smartphone or computer, Handy's movements will be matched with the videos and other content being viewed for a completely integrated experience.

Handy users will have a new way to connect their Handy, an automatic sex simulator with Wi-Fi and Bluetooth connectivity capabilities, to their favourite affiliate video sites or community created video content.

Are you a fan of special fun apps and features? At HandyFeeling, we have a section that showcase dedicated fans who made these apps and features specially just for the Handy and shared on the HandyFeeling's site "Community Showcase" section. You might find something there that intrigues you!
Svakom Reveals New Interactive Stroker 'Sam Neo'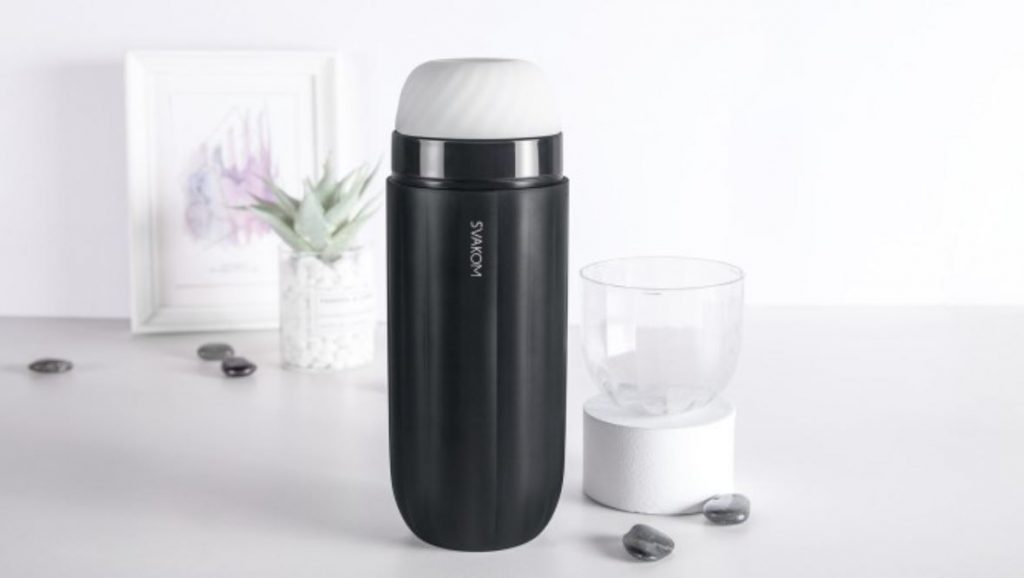 The Handy will soon have another rival in the growing market for interactive male sex toys. A luxury sex toy company by the name of Svakom has announced the 'Sam Neo', a new interactive male stroker that has both suction and vibrating features. It is the third male masturbator in a serious of high-end remote sex toys produced by the company called the 'Connexion Series'. Like the others in the series, it can be used for remote sex with a partner, synchronized with porn videos, or for virtual sex with a webcam girl. The website doesn't say anything about VR porn, but there is clearly no reason why it would work only with 2D videos, although whether there are any scripts currently available for it to be used with VR porn videos is another matter.
Retailing at just $119 it's cheaper than most rivals. It starts shipping on June 15th, but if you order before then you can actually have it for just $95.
Kate Devlin Debates Kathleen Richardson On Sex Robots
On YouTube videos with a few hundred views at most, the future of digisexuality is being decided by a handful of female academics. Will they allow us to have sex with robots? The video above is of a live stream consisting of a debate between two British academics. One is Kate Devlin, a computer scientist who specializes in Artificial Intelligence, and who is generally in favor of allowing men to have sex with robots (she penned the famous 'In Defence Of Sex Machines' article). The other is Kathleen Richardson, a feminist academic and a vociferous and full-time opponent of sex robots. Richardson appears to consider men who do have sex with robots to be rapists, or similar. Then again, she does call the Greek philosopher Aristotle a 'child rapist' several times during her segment, and appears to be very much one of the 'all men are rapists' type of radical feminist. Even the host of the debate is a woman. Living in a 'patriarchy' doesn't appear to be of much benefit for male digisexuals, it would appear.
Dr Markie Twist Hosts Digisexuality Therapy Conference
It was Dr Markie Twist, along with her fellow academic Dr. Neil McArthur, who coined the term digisexuality several years back in their groundbreaking co-authored paper. This week she hosted a conference in which academics discussed the subject matter of that paper – therapeutic challenges and solutions posed by the rise of digisexuality. Some click bait headlines described the conference members as suggesting that sex robots be used as therapy for 'digisexual illnesses', although nothing I have read from Dr Markie suggests she sees 'digisexuality' as an illness in any way. A number of compassionate therapists and sex tech researchers have suggested that sex robots could be used to make the lives of certain groups, such as isolated elderly or disabled people, happier and more fulfilling.
The Best VR Porn Video Of The Week – WankzVR – Hello Neighbour
A cute young Latina in a scene that contains both sunny outdoor action and intimate bedroom fun.