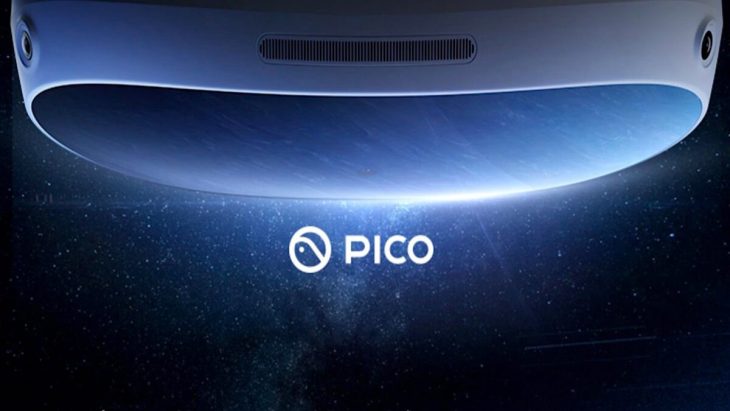 The Week In Sex Tech – Quest 2 Gets A Rival, AR Porn Set To Take Off, Sex Robot Study, Digisexuality Is Here
The Quest 2 Is Finally About To Have A Rival
No major new VR headset has been released since the Quest 2 in October of 2020, which was an instant success and which still dominates the market today, helping to revitalize a pretty stagnant VR porn industry. This week, there will finally be a rival standalone headset that can take on the Quest 2, not only in terms of specs, but also in price. ByteDance, which is the Chinese company behind TikTok, are set to reveal their Pico 4 VR headset (possibly called the Pico Pheonix) this Thursday (22nd September). VR porn sales appear to have stagnated again over the last few months, unsurprisingly due to the lack of new VR headsets, and the recent raising of the price of the Quest 2 by Meta. Consumers have also likely been waiting for the next generation of headsets to appear. Well, they are about to finally arrive, with Meta's own new VR headset – the Quest Pro (Project Cambria) set to be revealed on the 11th of October, followed by the Sony PSVR 2 early next year. All these headsets will have much better specs, including being lighter and more comfortable to wear. The Quest Pro, as well as the pro version of the new Pico headset, will also have AR capabilities. We've seen already how popular, at least in a niche sense, 'passthrough porn' is on the Quest 2, despite the crude B&W resolution, and the tricky nature of positioning yourself at the border of your guardian. AR or mixed reality porn could explode very rapidly over the next year, especially of course if Apple finally release their legendary VR/AR headset.
Naughty America Prepares to Film Passthrough AR Porn
One studio that recognizes the near future potential of AR porn is Naughty America. They have been pioneering AR porn for several years now, and judging from a recent post to Reddit, they clearly are looking to take it the next level with the forthcoming AR capable headsets. A Naughty America rep posted in the OculusNSFW subreddit (the unofficial VR porn subreddit) this week, asking if there were any photographers who could take AR photos of their volumetric girls. The rep gave a link to a Tweet, which featured a stunning example of what he had in mind.
— Naughty America ® (@naughtyamerica) August 26, 2022
Study Finds Men More Interested Than Women In Sex Robots
A scholar named Simon Dubé, who recently completed his PHD at Concordia University, has revealed the results of a study he undertook to determine what kind of personality traits lead people to embrace the idea of sex with robots. Unsurprisingly, he found that men are more interested in sex robots than women are, with 'non-binary' individuals just as interested as the men. But what appears to be the value of the study lies in his naming of two traits that he found were associated in combination with each other, with positive views of sex robots – 'erotophilia (positivity towards sex)' and 'sexual sensation seeking'. I'm not convinced that the online study discovered any great truth concerning the relationship between personality and willingness to have sex with robots. Dubé points out that his study found that technophilia and non-sexual sensation seeking' were also correlated with positivity towards sex robots, but only weakly. He claims that the study is important for makers and marketers of sex robots to take note of, in order that they better understand their market. Despite the fact that his study showed women are less interested in sexbots, he states that women are an untapped market. Perhaps that's true then of all the different personality types that didn't correlate with interest in sex robots?
https://www.concordia.ca/news/stories/2022/09/13/erotophilia-and-sexual-sensation-seeking-are-good-predictors-of-engagement-with-sex-robots-according-to-new-research.html
The Daily Beast Runs An Article On Digisexuality
An extensive article on digisexuality appeared recently at The Daily Beast, featuring Neil McArthur, who coined the word along with his colleague Markie Twist, as well as some probing of the make-up of the digisexual community.
One of the most high-profile figures in the digisexual space is Davecat, a self-identifying robosexual (a person who is attracted to humanoid robots). He has said he met Sidore—his synthetic wife composed of a PVC skeleton and a silicone exterior—at a goth club in 2000. But he also acknowledges that he bought the life-sized RealDoll after a close friend put him onto the site. Shi-chan, he calls her in pet-name, wears a wedding band that matches his. It reads: Synthetik love lasts forever.

"When you love an organic, you're really loving two people," Davecat told Vice in 2014. "There's the idea of the person that you fall in love with and then there's the actual person—and at some point, the idea is going to disappear and you're going to bump straight into the actual person."