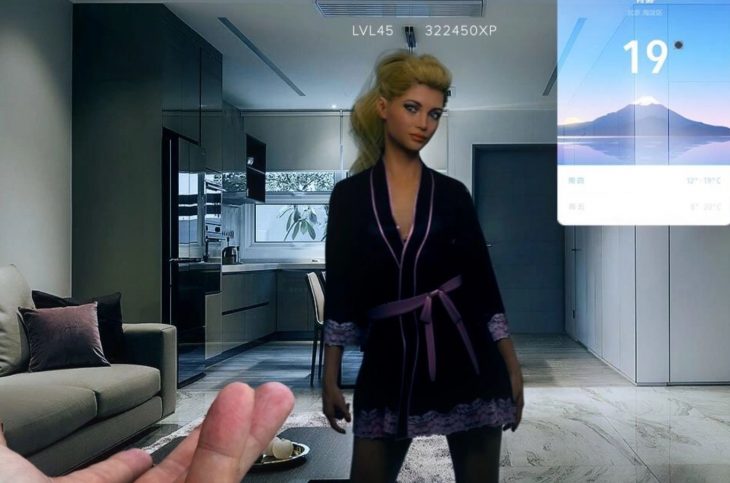 Hybri Kickstarter Will Create Your Ideal Holo Partner
An exciting new crowd funded sex tech project was launched this month. The lofty aim of 'Hybri' is to enable the creation of your ideal holographic lover, who can appear and interact with you in both augmented and virtual reality.
According to the Florida based company behind Hybri :
Hybri is a unique mixed reality app for mobile, which combines Augmented Reality and Virtual Reality
to enable users to enter their dream world via mobile devices.

Hybri lets users create their desired friends, lovers, partners, even their whole family using the gift of Artificial Intelligence. The characters can be adjusted and personalized from a core skeleton model.
One very interesting (planned) feature is the ability to personalize the digital AI girl with the face of anybody you want, just from a photograph.
It remains to be seen if such high aspirations can be realized, but it's an exciting project and you can help by pre-ordering the Hybri smartphone app for $49 now.