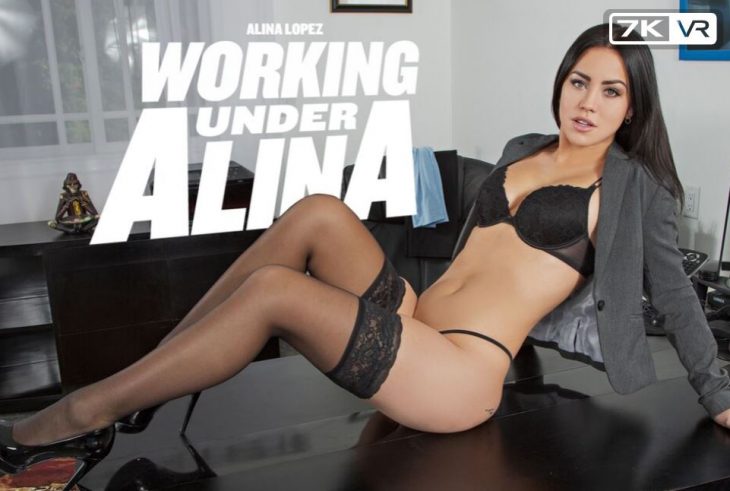 BadoinkVR Embrace The New 7K+ VR Porn Standard
Nine months ago I reported that Virtual Taboo had become the first virtual reality porn site to release films at a resolution of 7K. The point of such a high resolution wasn't so clear back then, but with the massively popular Oculus Quest 2 headset appearing in October, and capable of playing up to 8K video, then Virtual Taboo were certainly thinking ahead. Since then, a number of top sites have joined Virtual Taboo in releasing movies in 7K, or even in a couple of case, in 8K. One of the oldest and still one of the most popular sites, BadoinkVR joined their ranks last month, releasing videos in 7K as their new standard.
Releasing videos in 7K or 8K resolution is not the same as filming in 7K or 8K, however. It's possible to 'upscale' resolution in the production process, still thought by most as to be far inferior to the real thing, as it's adding data (pixels) that simply weren't there when filmed. There is a suspicion among many VR porn fans that one or two of the top sites who are claiming 7K or 8K are not actually filming in that resolution.
There are also other factors that determine picture quality of VR video too, than simple resolution numbers. Having said that, it seems to be agreed among VR porn connoisseurs who have tried Badoink's new videos, that their quality is among the very best, and in many fan's opinions, the very best currently on offer. There's no doubt they are filming in true 7K resolution, with their own highly advanced VR porn camera system. There's no doubt also, that they are very good at it, having been around now for five years filming in virtual reality.
Here is a short list of the VR porn sites I know of that release movies in 6K or better. It must also be pointed out that 5K VR done well is still a very adequate resolution, even with the latest 8K capable headsets.
8K VR Sites : Czech VR, VR Bangers, Lust Reality, Czech VR Casting, Czech VR Fetish
7K VR Sites : BadoinkVR, WankzVR, Virtual Taboo, Dark Room VR, MILF VR
6K VR Sites : VR Conk, SLR Originals